Microphone and Speaker in One: The TuneDibz Brings the Fun with You Wherever You Are With Its Booming Speakers, High Quality Microphone, Durable but Portable Build, and Improved Connectivity!
Durable Microphone That Brings Quality Sounds, Crisp and Clear Speakers, and Connectivity with All Devices
Music brings people together. However, sometimes we feel like we have to bring a ton of stuff just to enjoy music with friends wherever.
Karaoke microphones are wireless Bluetooth microphones that allow you to bring music to your parties, gatherings, socialization events, and even intimate celebrations.
If you're looking for a karaoke microphone that won't let you down and trumps the rest with its high quality speakers, seamless connectivity, topnotch condenser microphone, and a no-fail recorder, you can trust in the TuneDibz.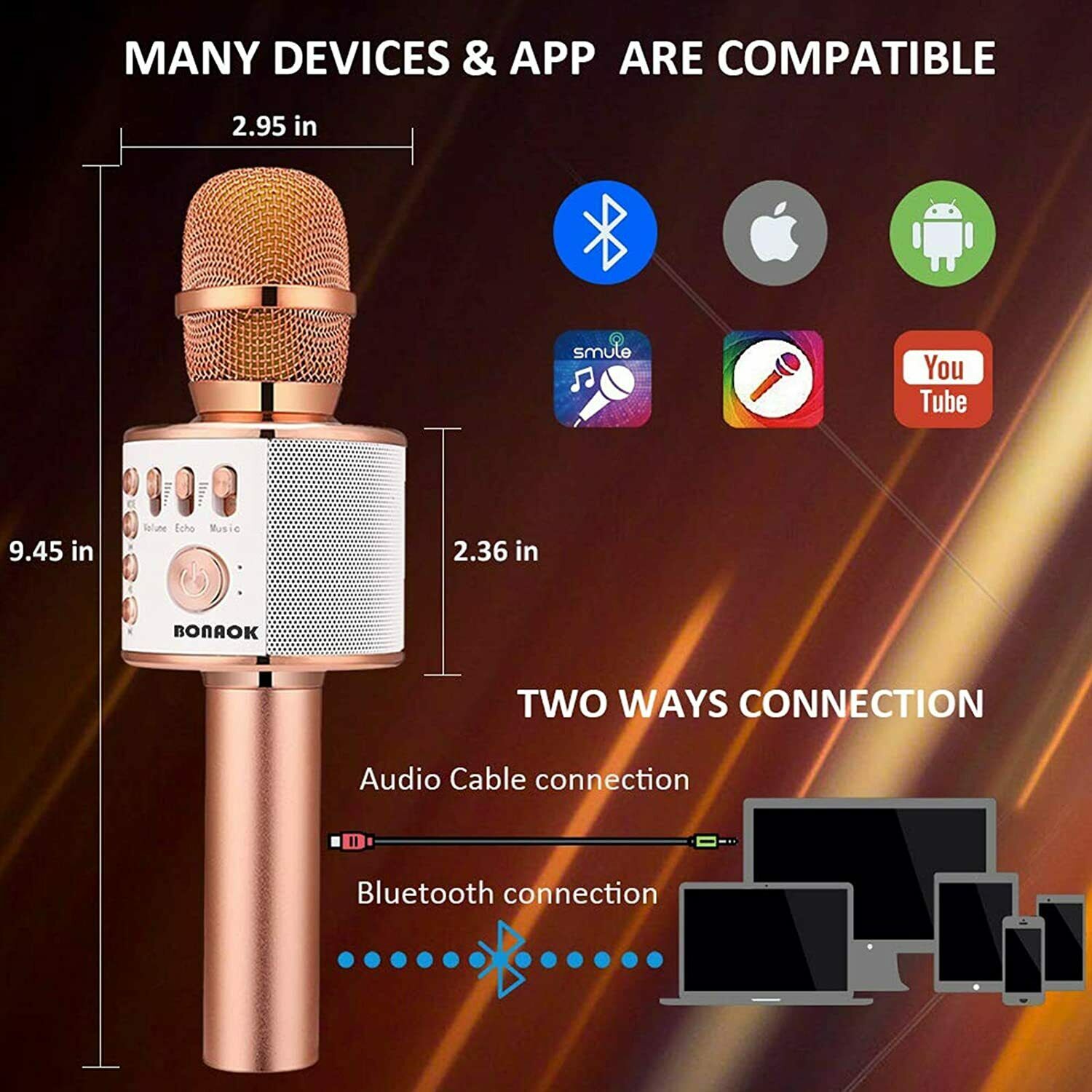 TuneDibz Karaoke Microphone Features
Here are some awesome perks you get if you get the TuneDibz karaoke machine!
Seamless Bluetooth Connectivity with Android and iOS Devices
The TuneDibz features Bluetooth version 5.0 which provides improved connectivity with phones, laptops, PCs, and tablets. You can enjoy your music and karaoke even if you're 10 meters away from the device.
Quality Condenser Microphone For Excellent Voice Pick Up
Tired of microphones where you need to put the receiver on your mouth just for them to pick up your voice? Not with TuneDibz. This excellent microphone comes with condenser features that capture your voice efficiently even if the mic is several inches away from your face.
Booming Speaker for Smooth Sound Output
The A+ speaker of the TuneDibz features both bass and treble so you get the exact sound quality that you would usually get from your devices. This feature makes the microphone perfect for events, meetings, and gatherings, too.
3-Layer Filter Prevents Crackling, Jumpy Sounds
You can say goodbye to screechy, jumpy sounds whenever you sing or speak through the karaoke microphone. The TuneDibz comes with a 3-layer filter that creates smooth, noise-free, buzz-free sounds.
Portable Design with Durable Parts
The TuneDibz is handy. Just below 600 grams, it's a karaoke mic you can bring anywhere. Despite its lightweight looks, the TuneDibz is durable with ports secured, and buttons intact.
Two Way Connection: With Cable and with Bluetooth
Do you need to play music from a device other than your Bluetooth-ready sources? You can play anything you want – the TuneDibz comes with a cable to help you connect with even those music players that don't have Bluetooth.
Multipurpose Bluetooth Microphone – Can Be Used as a Speaker and as a Microphone
Whether you're singing your heart out, or simply wanting to listen to your favorite hits, you can count on the TuneDibz. This portable speaker plus microphone is one that you can bring to your office, events, or parties.
WHAT YOU GET
1* BONAOK microphone
1* Audio Cable
1*Charge Cable