Make Your Own Cigarettes The Way You Want them to Be with TabaKK's Easy-to-Use, Efficient Features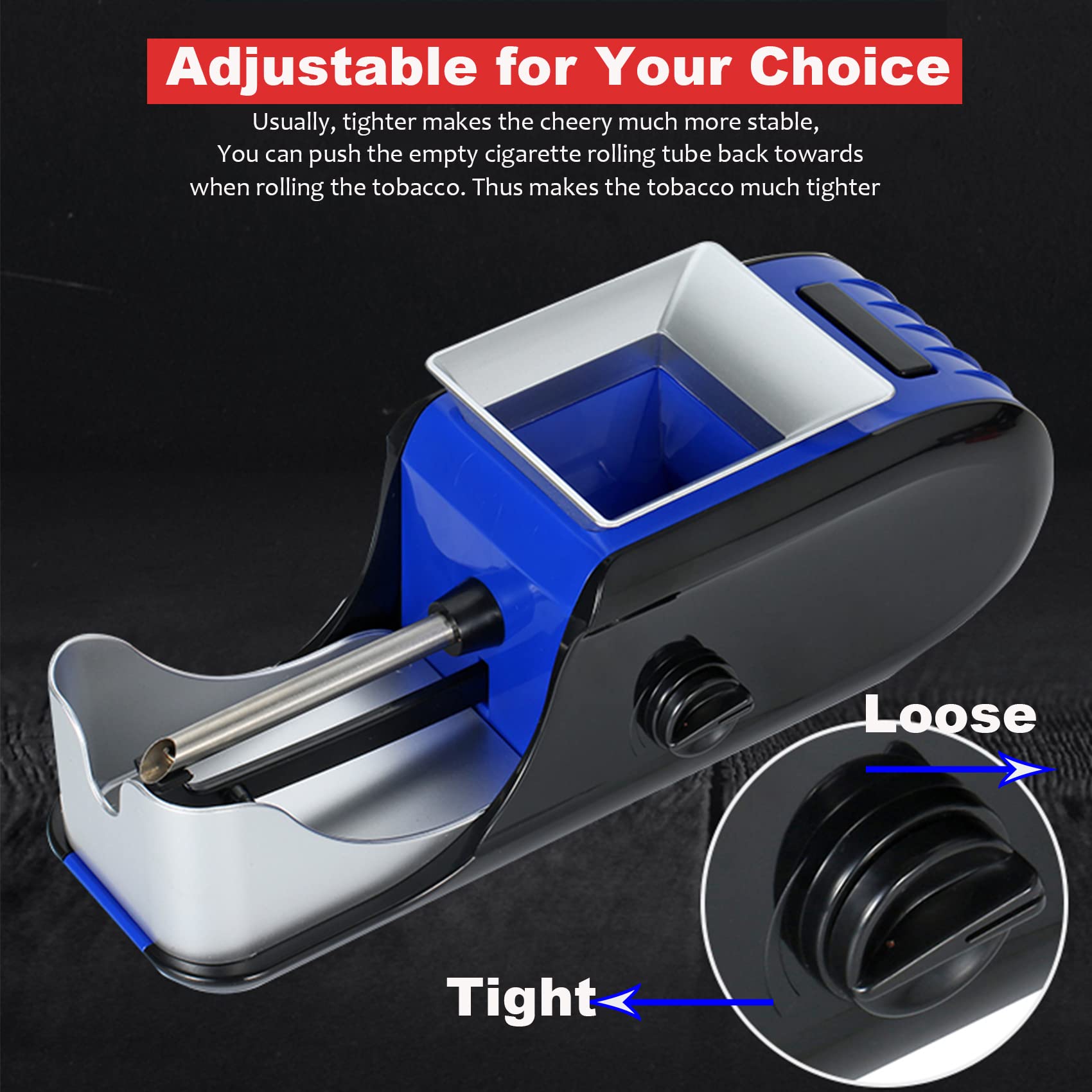 High Quality Cigarette Rolling Machine Made with Durable ABS Material.
This cigarette rolling machine uses high quality ABS material that ensures the machine can stay stable, last more, stay durable, and deliver efficient rolling without breaking or cracking.
Easy to Use Cigarette Rolling Machine That Makes Making DIY Cigarettes More Efficient.
With its electric design, powerful motor, and automatic rolling function, you can quickly fill a cigarette pipe in a few seconds. You can make your own cigarettes anywhere you want, enjoy perfectly homemade cigarettes and save money.
Adjustable Tobacco Density
You can adjust the tobacco density with just one knob adjustment. Go for packed, or for loose sticks with this feature.
Best Gifts for Cigarette Lovers!
This electronic cigarette rolling machine not only has a simple structure, but also has full functionality. Even a beginner can make a cigarette in a few seconds. It is the best gift for smokers who love to experience fresh tobacco!
How to Use:
Step 1: Insert the plug located on the right and insert the rolling paper into the tube.
Step 2: Regulate the elastic knob of the shredded tobacco as desired.
Step 3: Put the shredded tobacco into the machine and press the switch button on.
Step 4: Take out the tobacco pipe, collect the remaining shredded tobacco.
Specifications:
Color: Blue/Red
Material: Metal Plastic + ABS
Size: 8.66*2.95*3.54in
Weight: 470g
Package Includes:
Cigarette machine * 1
Power cord * 1
Cleaning brush*1
User Manual*1