Provide Better Visibility for Your Car
Are you at a lost where to place your back up camera? Do you want to make sure your back up camera provides the best view for you, the driver? Our wireless backup camera is a low-maintenance, stylish rearview camera that can add safety and convenience for you on the road.
Features
Clearly see what's behind your car with the only wireless backup camera and alert system of its kind.
Theft-resistant and easy-to-install: no drilling, no wires and no professional installation required.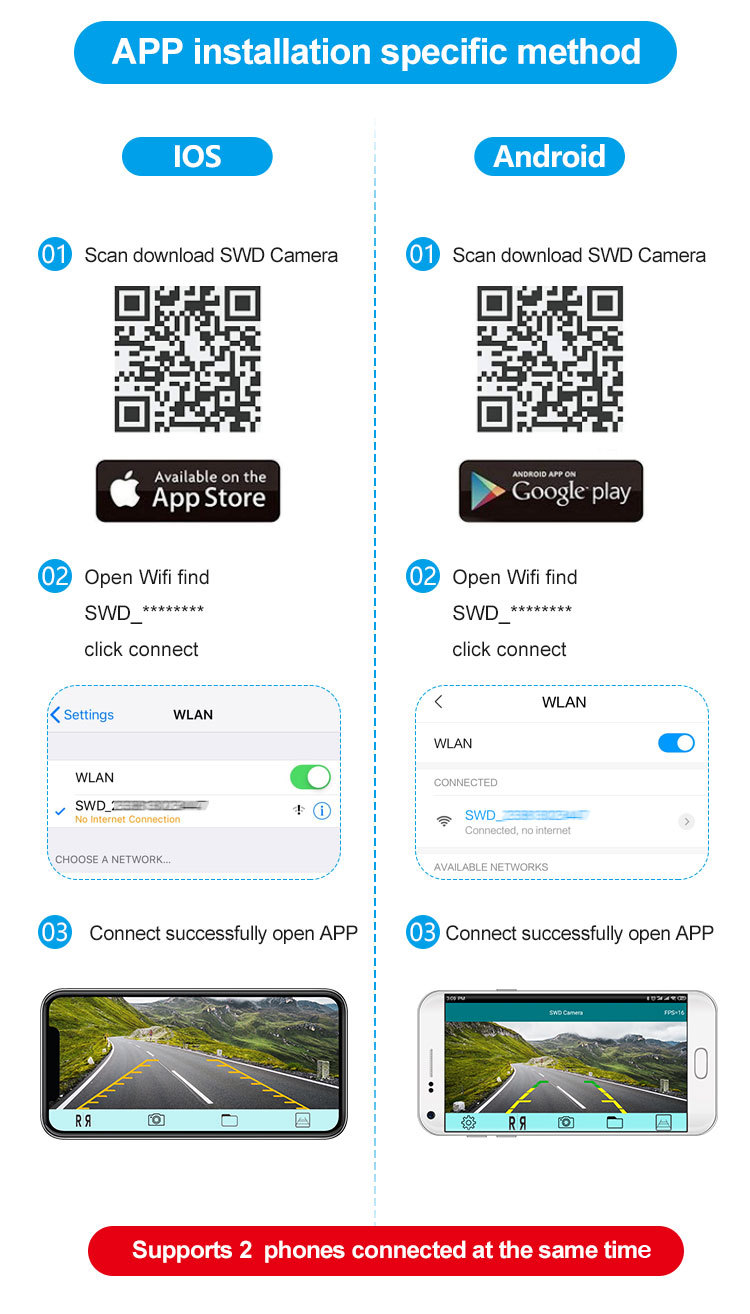 Parking Safely & Effortlessly – With License Plate Wireless Camera, you will be able to easily park your car even in the tiniest parking spots. Without risking damaging it and ruining your day or night.


Take a look around-Quickly glance to your left and right by panning your camera to check for oncoming traffic. Dock your phone in portrait and landscape on the versatile Phone Mount for responsible, hands-free view


IP69K Waterproof Digital Wireless License Plate Camera – 170°viewing angle and combat bad weather. It's also fog resistant with a super night vision ability.
The system is compatible with Trucks, Cars, Campers, Mini RVs. No flickers and Interference Under 50ft Vehicle for Reversing use. A professional instruction sheet comes in the package.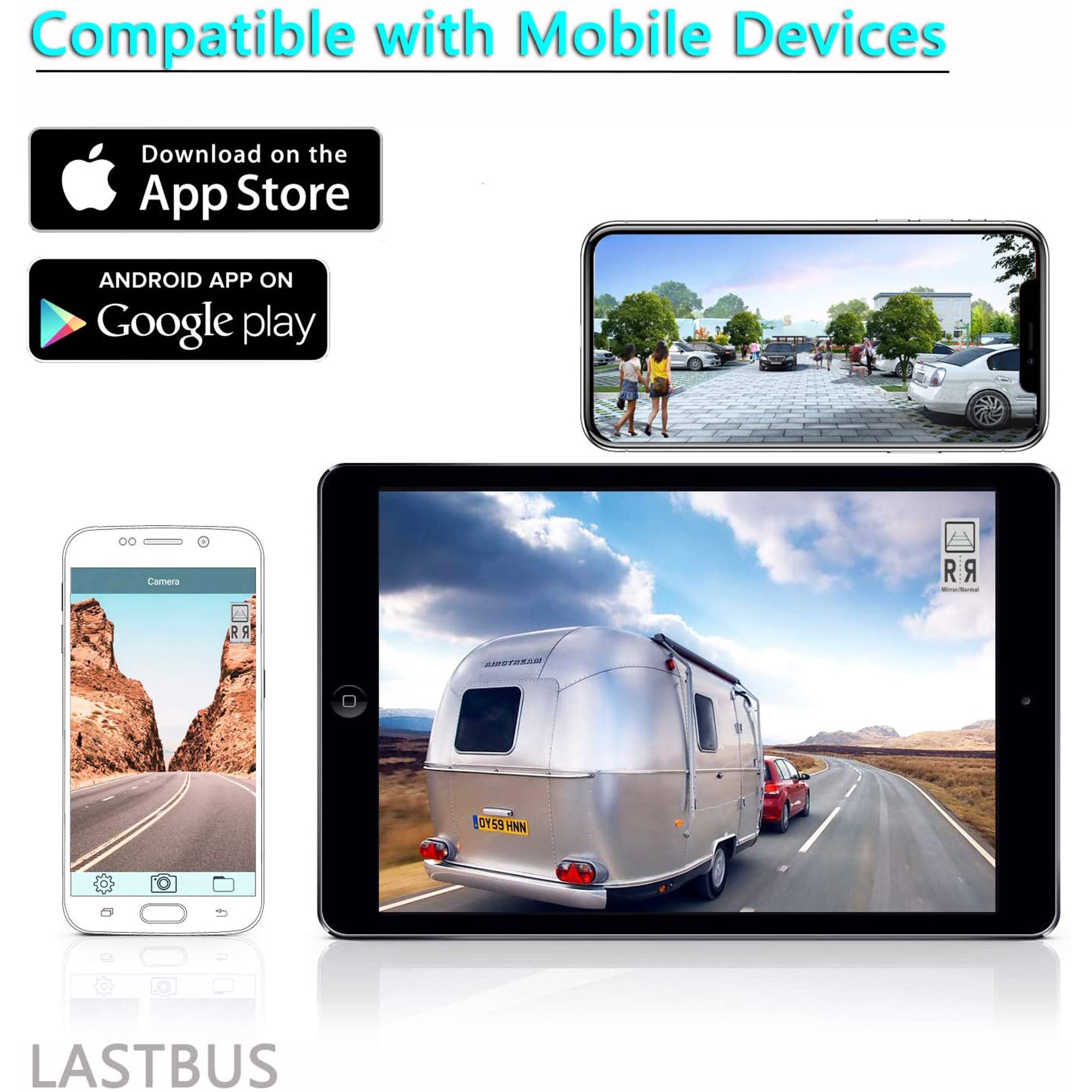 How does license plate wireless backup camera work?
After being powered on, the Wi-Fi backup camera will generate its unique Wi-Fi signal, use your phone or other device to connect the Wi-Fi signal and open the "SWD Camera" application on your phone or other device. , the backup camera will send videos to the app through the Wi-Fi signal.
1. Wi-Fi backup camera does not need internet or mobile data, it works the same as Bluetooth backup camera.
2. The Wi-Fi signal "swd_xxxx" generated by the Wi-Fi backup camera can only be used to transmit video data from the camera to the application, and cannot be used to access the Internet, similar to a LAN.
Product Parameters:
Maximum power: 2W
Transmission: 2.4G Wifi signal
Video: H.264
Frame rate: 20-30fps
Support device: iOS/Android
Sensor: CMOS
image pixel: 720p
Viewing angle 140°~160°
Minimum illuminance: F0.1
Power supply: DC12V~DC24V
Working current: 50-80mH
Night vision distance: 8-10 meters
Waterproof level: IP67
Fixing method: the license plate position is fixed
Transmission distance: 30-60M
Working temperature: -20℃~+85℃
Storage temperature: -0℃~+125℃
Product size: 310x162x33mm
Weight: 470g
PackageIncludes:
1*American license plate frame wifi camera
1*extension cable
1*3M double-sided tape
1*screw
1*manual