Protect Yourself from The Freezing Cold Without the Uncomfortable and Bulky Layers with Hapi-Best PRO Heated Vest.
Whether you're a snowboarding enthusiast, a savvy commuter, a hardcore hiker, or you want to be at your absolute warmness this winter—this is the PERFECT vest for you!
The Hapi-Best PRO makes it easy to stay warm even in the most frigid of weather winter throws at you. It is designed to keep you going at your best—without the extra weight and bulk, you get from wearing a traditional jacket.
In most cases, wearing thick and heavy clothes to protect yourself from the cold during Autumn and Winter just wouldn't cut it. The Hapi-Best PRO Heated Vest provides all there is that you need to keep yourself warm even in the most unforgiving cold temperatures without the unnecessary bulk of stacking up thick clothes. It's entirely powered by a USB power source, making it easy to set up and even flaunts a stylish unisex design.
Whether you're out on a walk, riding a motorcycle, hunting, golfing, or simply on your way to work, this vest is essential you shouldn't miss.
Features:
9 Carbon Fiber Heating Elements
Lightweight & Wind-Resistant
Heats in Seconds
3 Heating Settings
Machine-Washable
Perfect Winter Gift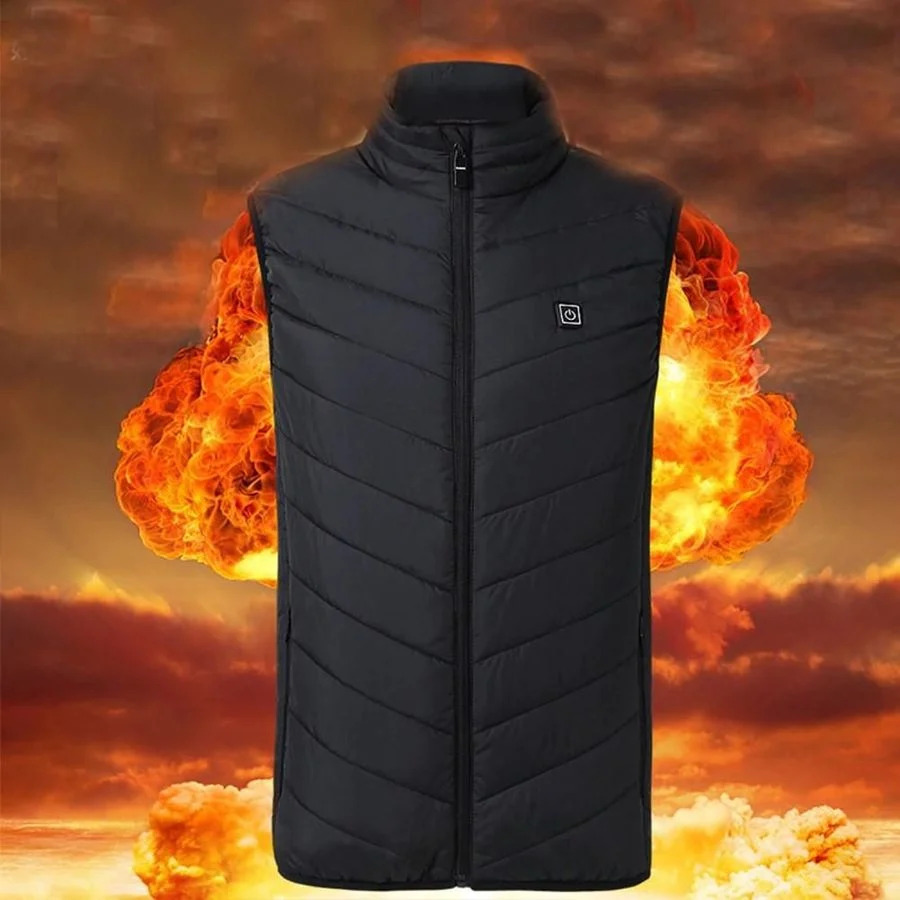 How Does It Work?
The Hapi-Best PRO Heated Vest is powered by simply connecting it to a power bank. Keep the power bank in the designated pocket, and you're all good to go. Easy, quick, and straightforward.
Discreet, Unisex, And Minimalistic
Protect yourself from the cold without the bulk. The Hapi-Best PRO Heated Vest features a sleek and adaptable design that can be worn in many ways without ruining the overall appeal of your outfit.
Completely USB Powered
Unlike most alternatives that feed on a large voltage of electricity to work, the Hapi-Best PRO Heated Vest can be powered using the power bank through a USB connection. It only makes use of 5v, making it incredibly energy efficient as well.
Light and Washable Heating Vest
The material is comfortable and skin-friendly. It is not cumbersome to wear in a thick coat in winter. With Hapi-Best PRO, you can keep your body warm in the cold winter and resist all the discomforts that come with it. It can be machine washed or hand washed, too, for quick and easy maintenance.
Long-lasting warmth up to 8 hours, which is better than most standard heated vests on the market today.
Long-Lasting Warmth Up To 8 Hours
The Hapi-Best PRO Heated Vest brings you up to a whopping 8 hours of warmness. Stay cozy and warmed up throughout your entire day without any worries. (3 hours on high, 5 hours on medium, 8 hours on low heat).
Perfect For All Occasions
Completely wind-resistant! Use it as you commute, ride your motorcycle, walk your dog, go hunting, or even take it to work. The Hapi-Best PRO Heated Vest will serve as your go-to companion you should never leave home without, especially during the coldest of the seasons.
Unparalleled Levels Of Comfort
Aside from its stylish appeal and convenient heating functionality, the Hapi-Best PRO Heated Vest is made of the most delicate grade fabric that will keep you comfortable even in prolonged wear.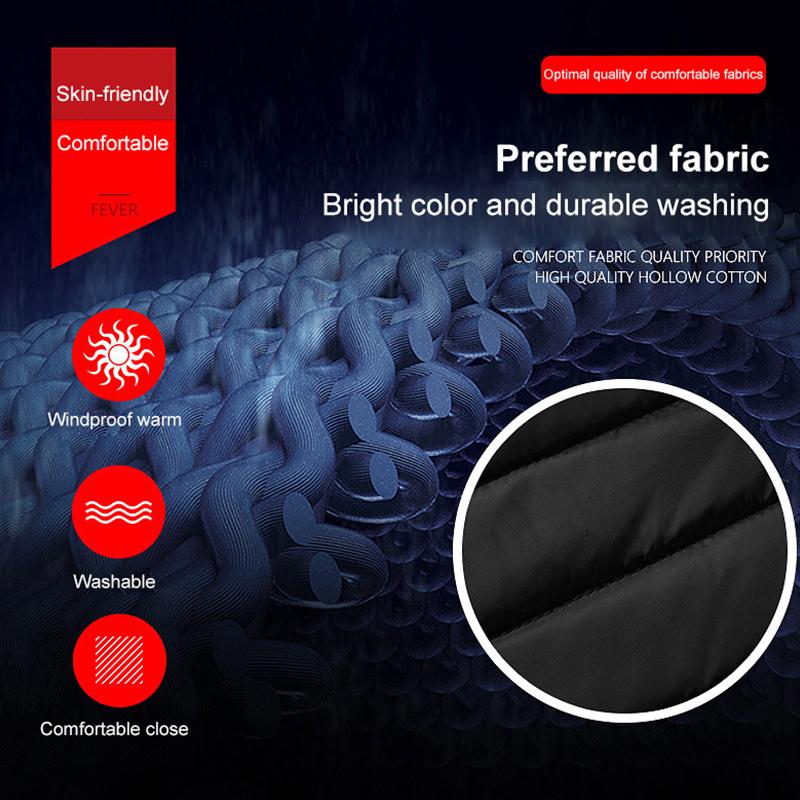 Size Chart:
The Hapi-Best PRO Heated Vest can easily be washed by throwing it in the washing machine or by handwashing. It can be dried with a drying machine, or it can be air-dried. Do not wring dry.
Size S: Length 24.8 in; Shoulder 15.39 in; Bust 40.1 in
SizeM: Length 25.59 in; Shoulder 15.86 in; Bust 41.7 in
Size L: Length 26.37 in; Shoulder 16.33 in; Bust 43.3 in
Size XL: Length 27.16 in; Shoulder 16.81 in; Bust 44.8 in
Size 2XL: Length 27.95 in; Shoulder 17.28 in; Bust 46.4 in
Size 3XL: Length 28.74 in; Shoulder 17.75 in; Bust 48.01 in
Size 4XL: Length 29.52 in; Shoulder 18.22in; Bust 49.6 in
Notice:
It is recommended to choose a freshman size for wearing a vest.
If you wear it next to the body, follow the standard size
Specifications:
Size: S/M/L/XL/2XL/3XL/4XL
Color: Black / Blue
Suitable for: Men & Women
NOTE: Power banks are not included due to air freight restrictions.
Package Includes:
1 x Hapi-Best PRO Heated Vest