Want To Clean With Power Anywhere? Look No Further Than the ATLANTIK Cordless Handheld Vacuum!
Chances are, you've grown up with a large, bulky vacuum cleaner to tackle the messes in your home. Yet what if you're living somewhere short on space, but you still need a powerful tool to clean up your clutter? That's where the magic of the ATLANTIK Cordless Handheld Vacuum comes in.  Designed to be light and portable, it can tidy up any dry spill or dust bunny lying around the house, made better by its  powerful 4000 Pa suction that can easily pick up dust, dirt, crumbs, pet hair, and other messes. We've made it easier to clean those pesky nooks and crannies too, as the ATLANTIK Cordless Handheld Vacuum comes with a crevice tool and brush attachment. You can finally do away with those bags too. To dispose of your waste, simply twist off the canister and empty it into the trash. No bags are needed, simply twist off the canister and empty into the trash. With the ATLANTIK Cordless Handheld Vacuum, it's become a lot easier to clean anywhere with power.
About The ATLANTIK Cordless Handheld Vacuum
With A 4000PA Strong Suction and 80W of High Power: We've enhanced its suction power to help you clean up crumbs, dirt, sand, pet hair and just about any other mess anywhere, whether it's in your bedroom, on your carpet, or car. With its 2600mAh lithium-ion battery, it only takes 3.5 hours to charge fully too.
Complete Vacuum Package: The package comes with the following. 1* Handheld Vacuum Cleaner, 1* Extended Tube, 1* Crevice Nozzle, 1* Dust Cover. 1* USB Cable, and 1* Manual. Its 2 different detachable nozzles also guarantee more effective cleaning in tight corners, such as under car seats, trunks, and other areas of your home or vehicle.
Lightweight and Easy to Use: Sleek and easy to store away, the ATLANTIK Cordless Handheld Vacuum is perfect for apartments and other small spaces.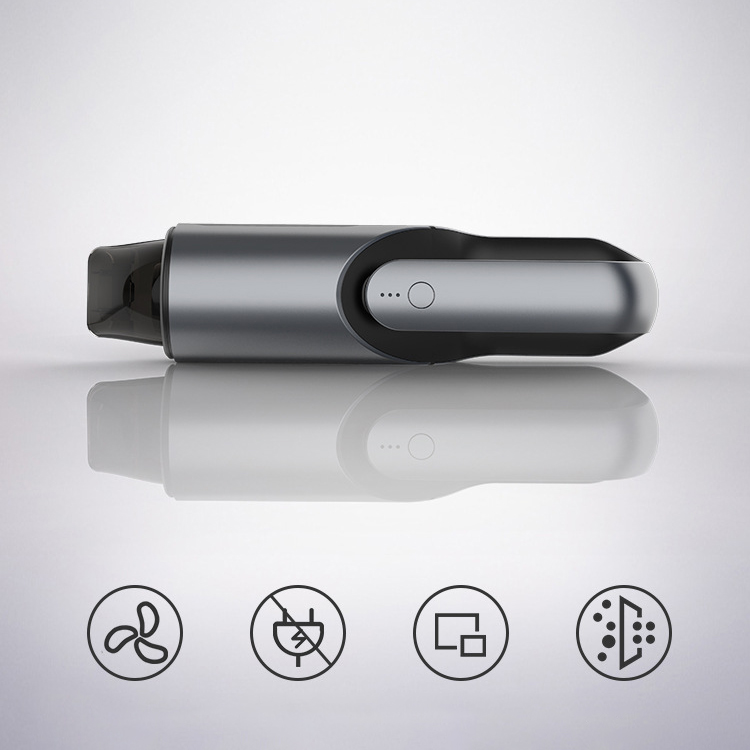 FEATURES
Portable cordless design
Features a non-slip handle.
Operates on a rechargeable battery.
Perfect for the home, office, car, or even your boat or RV.
Includes a brush nozzle, gap nozzle, dust-proof cap and USB cable for charging.
HOW TO USE
Remove the vacuum cover.
Press the button to turn the vacuum on or off.
Attach the brush or suction nozzles as needed.
To empty the contents inside, twist the nozzle or dustbin open and dump waste into the trash bin.
Twist the nozzle back onto the vacuum to resume use.
WARNINGS
Do not use this device close to any fire source.
Avoid direct contact with water.
Do not place heavy objects on the device.
Do not use this device in areas with high temperature and humidity. These may reduce its overall life span.
SPECIFICATIONS
Dimensions: 304 * 74mm)2.9" W x 11.9" L
Color: Black,Silver
Material: ABS + PC
Battery capacity: built-in 2600mAh 7.2V
Maximum power: 80W
Charging time: 3.5 hours
Suction strength: 0.58 psi (4000PA)
PACKAGE INCLUDED:
1* Car Vacuum Cleaner
1* Crevice Nozzle
1* Extended Tube
1* Dust Cover
1* USB Cable