Time to Ditch the Layers of Clothing – with Just One ZenzaHood Hoodie, You Can Be Protected Against Winter's Cold!
Do you hate getting bundled up during the winter? Despite your need for warmth, you feel like opting for layers and layers of clothing just feel so inconvenient? If you're looking for the best winter hoodie, it's time to make the switch to the ZenzaHood heated hoodie with different heat points!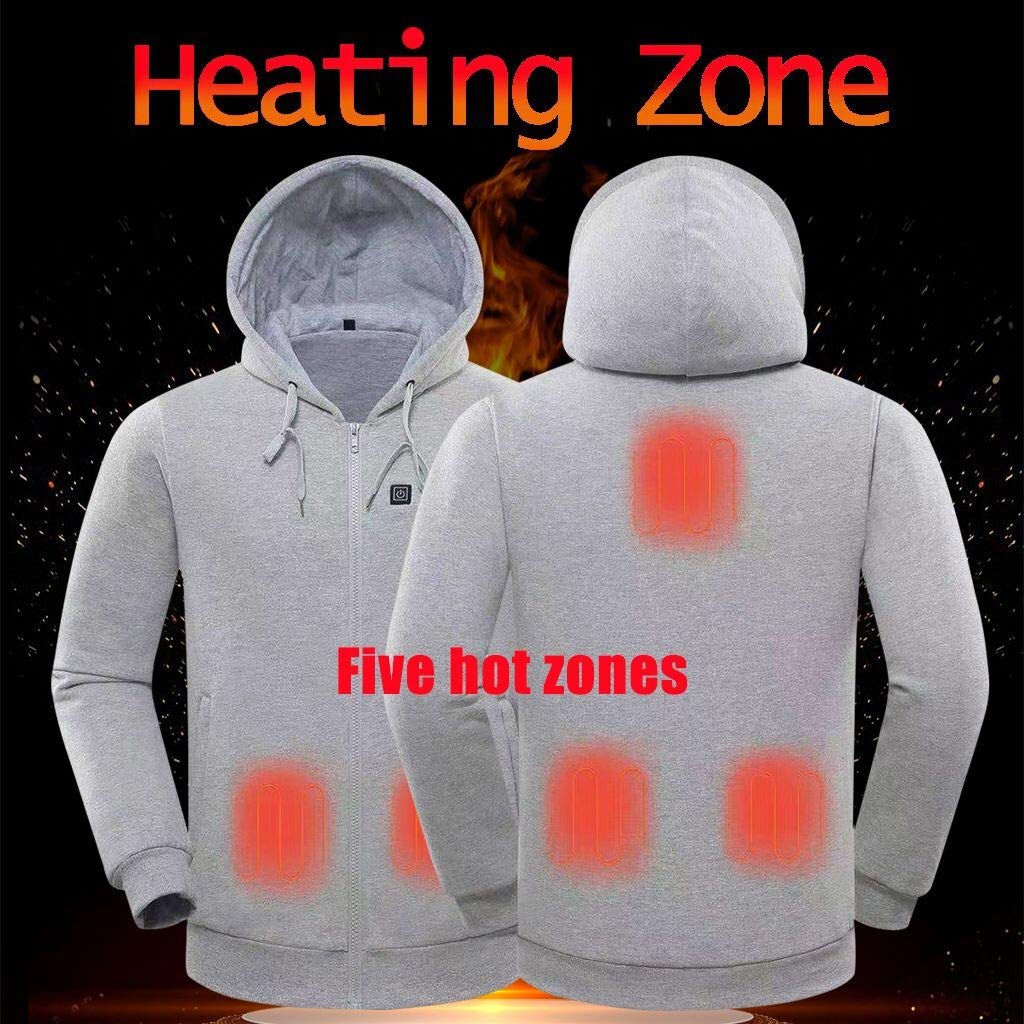 Why ZenzaHood? 
This heated hoodie for men and women is taking the market by storm. This stylish heated hoodie is not just for warming up – it's also perfect for those winter OOTDs! Here are just a few reasons why ZenzaHood should be on top of your self-care list this winter!
🧥 The only heated hoodie which features a 5-point heating design. Get the heat therapy in the right spots. The ZenzaHood hits the right places with its design.
🧥 Looks like a hoodie but 10 times better! You don't need to don a dull, funky looking hoodie to feel the warmth. The ZenzaHood is stylish like a typical hoodie but so much better.
🧥 Made with the most comfortable, breathable materials. The comfort of a hoodie + high heating capacity.
🧥Lightweight, easy to use. This low-maintenance heated hoodie is a breeze to use!
Features
The heated hoodie with adjustable temperatures. The ZenzaHood comes with three heat levels you can adjust based on your preference.
With heating patches on 5-different parts. You get heating on the right spots on your body – the upper back, lower back, and abdomen area.
Includes a one-button operation design. No need for remote controls and multiple operations – you can operate everything with just one button.
Easy and convenient to charge. With the use of a USB, you can charge the ZenzaHood whenever, wherever.
Improved heating capacity compared to other hoodies. With a capacity of over 140-degrees Fahrenheit, the ZenzaHood has a heating capacity better than most of the hoodies in the market.
Stylish hoodie that's easy to watch and care for! 
Specifications
Material: cotton.
Power interface: USB.
Power: 5.0V / 2A portable power supply (does not include portable power).
Heating area: back, abdomen, waist.
Occasion: Daily, Casual, Daily, Outdoor, Work, Climbing, Travel.
How to use:
Disconnect the USB plug
Insert a removable magazine
Turn on the removable charger
Long press the smart switch to start
Size Chart
S:length:26.77in,waist:40.15in
M:length:27.16in,waist:42.12in
L: length:27.55in,waist:44.09in
XL: length:27.95in,waist:46.06in
XXL: length:28.34in,waist:48.03in
XXXL: length:28.74in,waist:50in
Package Content
1x Heated Hoody (Power Bank Not Included)
Washing Instructions:
Remove the removable charger and cover the waterproof cover of the charging cable.
It can be gently cleaned with a washing machine.
Neutral detergent can be used and then hand washed.
Do not rub or force the impact.
It can be used after it dries naturally.
Note:
Do not insert a removable charger if it is not used for a long time.
Do not use hot water or strong acid cleaner.
Don't wear wet clothing to energize yourself. If the fabric gets wet, turn off the power and stop using it.
Actual usage time depends on the capacity of the removable load.