Your Ultimate Stay-Warm Gear this Winter.
When it comes to staying warm and cozy this cold season, there's no better companion to trust than the VeheMax. This UPGRADED heated jacket takes all your comfort needs to the next level, giving you the PERFECT and FEEL GOOD warmth for travel, work, and play.
Thanks to our lightweight, comfortable, and breathable design, saying NO to all the discomforts the winter season brings have been made easy. Our integrated heating system provides you with hours of core body warmth and continuous heat in the cold winter so that you can effectively adapt to the ever-changing weather around us.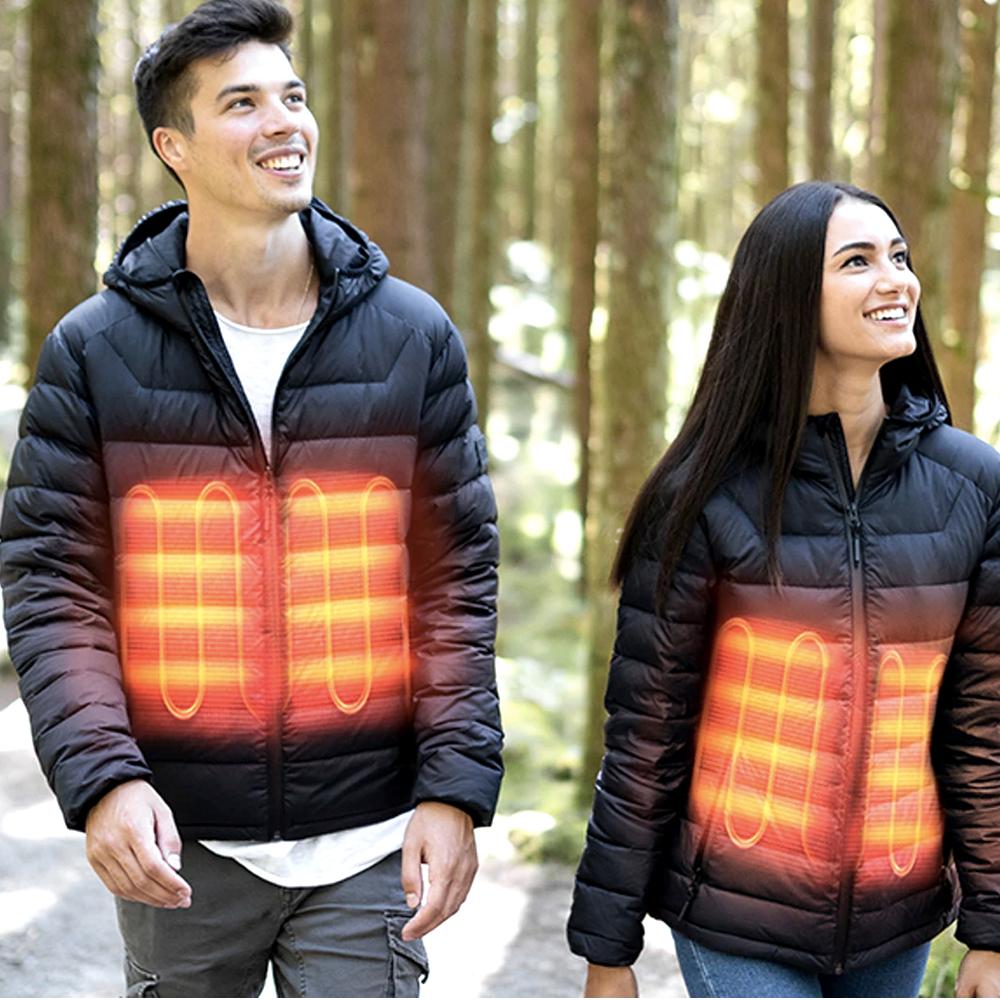 Featuring Our UPGRADED Materials!
Yes, we're now 100% Polyester-made to guarantee maximum comfort in this winter season. The VeheMax is designed to keep you warm and ensure you feel comfortable wearing the jacket all-day and all-night.
Carbon Fiber Heating Elements!
With VeheMax, you can feel the warmth in just 5 seconds—no delay! Thanks to the 3 carbon fiber heating elements that generate heat across core body areas (front and mid-back), this heated jacket quickly boosts your core body heat and keeps you warm in an instant. That's not all; the VeheMax works up to 8-hours working hours with a 10000mAh power bank or 16 hours for 20000mAh.
Power bank is not included in the package due to air freight restrictions. However, the VeheMax is compatible with almost all the available power banks on the market. So, you can use whatever power bank you have to charge the jacket.
Three Heating Level!
Here's to accommodate your varying comfort needs. The VeheMax is designed with 3 heating levels (high, medium, and low settings). Changing the heat setting of your jacket is also made simple. With just a press of a button, the VeheMax ensures you don't lose any excess heat and enjoy comfortable warmth.
Perfect Warming Jacket For Outdoor Life And Adventures!
No matter what you have planned to engage this winter season, the VeheMax is designed to support you all the way through. Yes, this heated jacket suits all kinds of adventures, such as snowmobile, motorcycle, mountaineering, climbing, hiking, skiing, fishing, hunting, or any outdoor activities this winter.
Are you planning to gift a loved one this holiday? Share the warmth of your love with VeheMax. This heated jacket is for both men and women who want to stay warm and cozy this winter and achieve more extraordinary things regardless of the weather.
Wear, Wash, And Dry Safe!
Easy care, machine washable—that's the VeheMax difference! But here's the best part: this heated jacket comes with a body protection function that ensures you'll never get burned while wearing it. And, when the temperature becomes too high, the VeheMax has a safety feature that turns the device off immediately.
NOTE: Please take out the power bank and put the USB plug in the pocket before washing.
Description:
Size: M/L/XL/XXL/3XL/4XL/5XL/6XL
Material: Lining: Polyester
Fabric: Nylon
Temperature Adjustment:
Warm: 55 ℃ (Red Light)
Comfort: 45 ℃ (White Light)
Energy Saving: 35 ℃ (Blue Light)
Size Chart
M:Length 66cm/25.9in;Chest 104cm/40.9in;Height:155-165CM/5'1"-5'5" ;Weight:50-55kg/110-121lb
L:Length 68cm/26.7in;Chest:108cm/42.5in;Height:160-170CM/5'2"-5'7";Weight:55-62.5kg/121-137lb
XL:Length 70cm/27.5in;Chest :112cm/44.1in;Height:165-175CM/5'5"-5'9";Weight:62.5-67.5kg/137-148lb
2XL:Length 72cm/28.3in;Chest:116cm/45.6in;Height:170-180CM/5'2"-5'10";Weight: 67.5-75kg/148- 165lb
3XL:Length 74cm/29.1in;Chest:120cm/47.2in;Height:175-180CM/5'5"-5'10";Weight: 75-82.5kg/165-181lb
4XL:Length 76cm/29.9in;Chest:122cm/48.1in;Height:180-190CM/5'10"-6'2";Weight: 82.5-qa90kg/ 181-198lb
5XL:Length 78cm/30.7in;Chest:128cm/50.4in;Height:190-200CM/6'2"-6'6";Weight: 90-97.5kg/198-214lb
6XL:Length 80cm/31.4in;Chest:132cm/51.9in;Height:200-210CM/6'6"-6'10";Weight: 75.5-102.5kg/ 214-225lb
Instructions:
Take out the USB plug.
Access to the mobile charging power source.
Press and hold the chest temperature control output switch for 3 seconds.
Long press the chest temperature control switch for 3 seconds and adjust to the medium temperature when connecting the power bank.
Manual Gear Adjustment: Warm: 45 degrees Celsius, Comfortable Gear: 35 degrees Celsius, Energy-saving: 25 degrees Celsius.
Press and hold the chest temperature control switch for 3 seconds, and turn off the light to stop heating.
Washing Tips:
Machine wash & hand wash are available. Do not wring or twist.
Unplug the powers before washing and make sure it is dried before heating.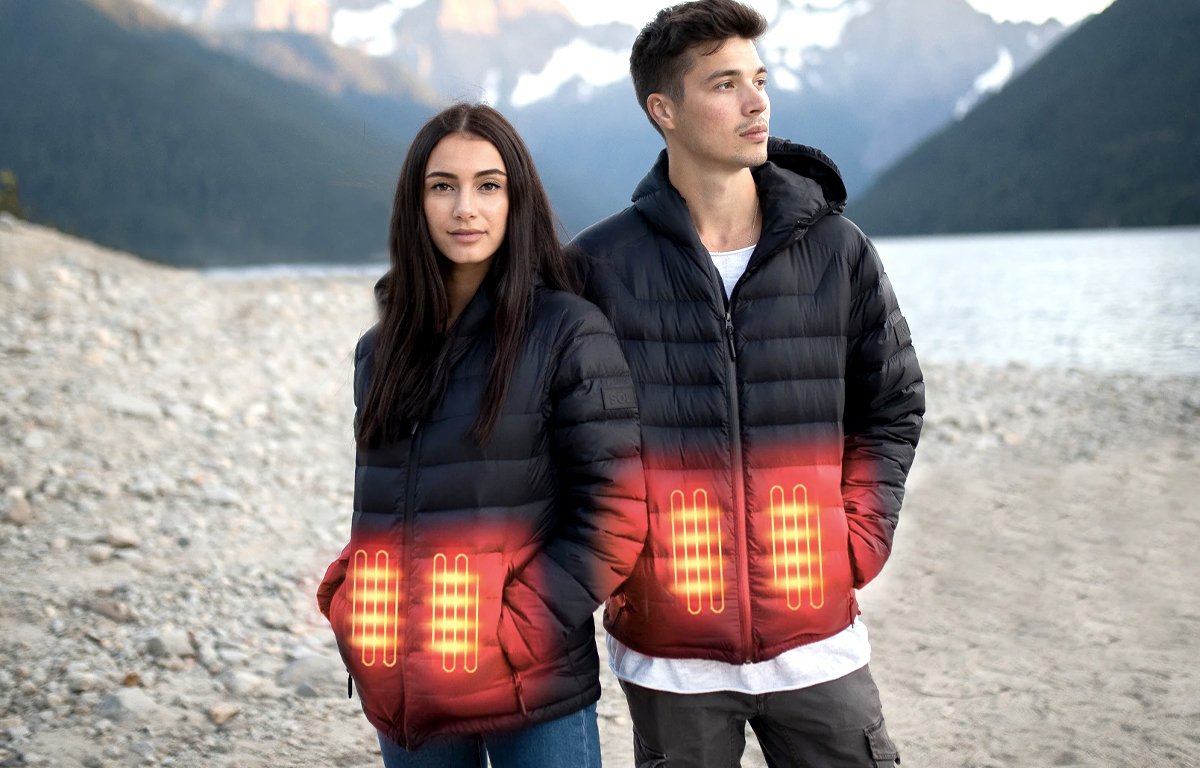 Package List: