Let warm air surround you anywhere you go this winter season.
Are you looking for something to boost your home's heating system a little? Or maybe a portable heater to offset the chill in an airy room? Here's a quick fix to that.
The Tempext PRO is your dedicated, mini space heater that you can plug on the wall and enjoy up to 24-hours of warmth and cozy—anytime, anywhere!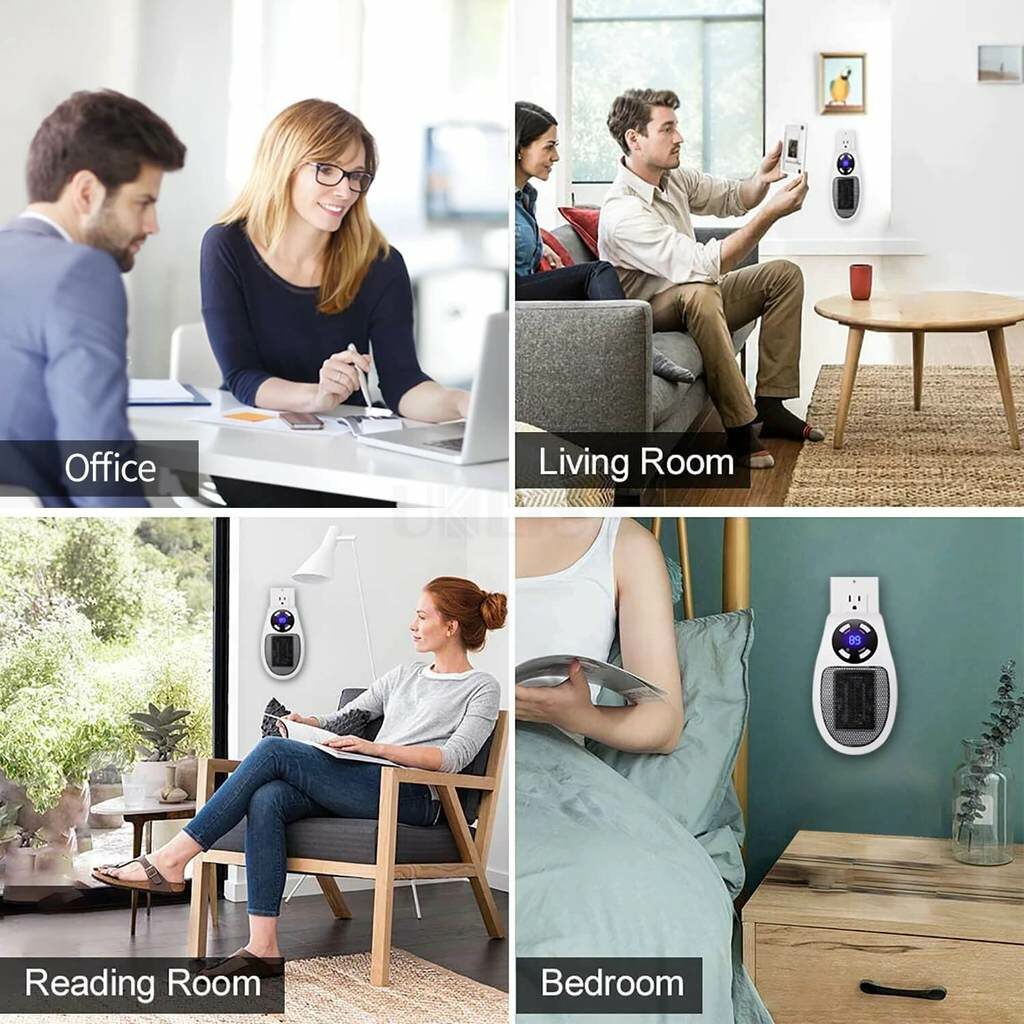 Get your comfort zone anywhere with Tempext PRO and enjoy 500W of clean and safe heat to ward off all the discomforts of the winter season. This mini, portable space heater is perfect for:
Living room
Kitchen
Bedroom
Office
Garage
Or, anywhere you feel to lounge this cold season
You can go from room to room, and it takes very little time for this heater to start doing its job.
This superb portable electric heater features:
Several buttons on the top of the heater make it easy to control the heater with a single push. That includes:

A "+" and "-" buttons to control the temperature according to your preference
Timer switch to efficiently set your preferred "coziness" duration
And, a one-press power switch
Your safety is guaranteed.
The Tempext PRO is designed with an overheat protection function that cuts off the power in the presence of overheating. Safe-grade materials and other safety features are also included to give you the best experience possible, such as:
100% PP material-made shell (Polypropylene) and built-in professional ceramic heating elements for efficient and safe heating.
Automatic constant temperature and no oxygen consumption
Quick heating
There is a cooling hole behind it, an ideal small appliance for home and office.
It can be heated within 5 seconds, rapidly heating the surroundings and generating soft hot air.
How Does It Work?
It's effortless to set up. Just plug it in and press the start button.
Its size is small compared to a traditional heater, but because of its efficiency, you'll save money too.
You'll easily be able to quickly increase the temperature around you in any space within a matter of minutes.
There is no need to worry about noise either; this space heater is extremely quiet and barely noticeable.
How to use our space heater?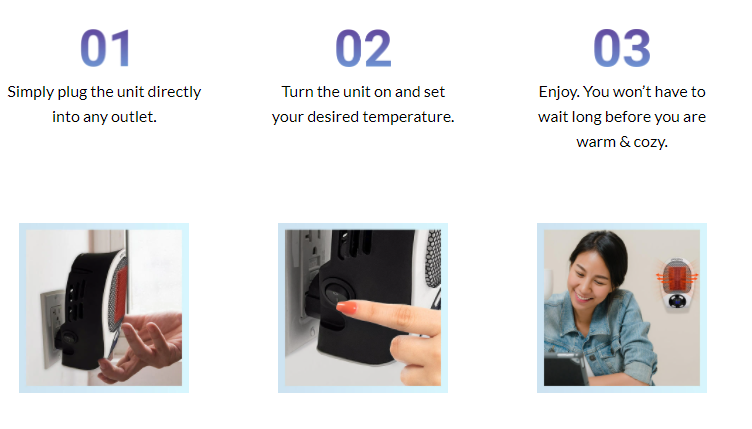 Package Includes
1*  Portable Heater
1*  Remote Control