Want to gift your children something special, and you can get your money's worth? Get them SmartFit so you can make them happy and safe at the same time!
What do you think is the benefit of having a SmartfFit smartwatch? SmartFit is a smartwatch with a quick dial, weather report, class schedule, phone book, talk-back feature, and many more. It is also made from high-quality non-toxic materials that are always safe for your kids. Treat your child with something special and get this now!
SmartFit 4G Kids Smart Watch with WiFi & GPS
Multi-Function Kids Smart Watch
SmartFit Kid Smartwatch has a lot of functions you will surely love. Its quick dial, weather report, 11 screen styles, class schedule, phone book, talk-back feature, mute, record, low-power alarm, SOS alarm, suitable for voice and video chatting, photo album, and adjustable screen brightness. It is also non-toxic and completely safe for all your children, making it the best gift for your boys and girls on any occasion.
GPS/LBS/WiFi Positioning
SmartFit is 4G/Wifi/GPS/LBS supported. It also has real-time positioning that gives accurate positioning. So if your child is in an emergency, they can always press the SOS button for three seconds repeatedly to call for help until someone answers.
Class mode and Safe Area
Parents can customize the security range on the app. It will receive an alert as soon as the child exceeds the security zone. When children are at school or in class, parents don't have to worry about whether the watch will bother them. Parents can set up periods in the "Do Not Disturb" mode. This feature will be disabled against all features, such as calls, games, cameras, except for SOS emergencies.
About this item
4G Smart Watch
The watch supports up to 6-mode 13-band network format, making calls and positioning in more than 200 countries and regions worldwide.
360-Degree Rotatable
The watch features 360-degree rotation, taking pictures at any angle, which features the durable hinge, 90-degree upright flip, and the watch is convenient for video calls,
HD Video Call
Real-time HD call, more visible security.1.4inch Color Screen: According to the needs of different environments, the brightness of the screen can be adjusted to take care of eyesight.
Touch and Make Friends
Get close the watches to add friends for a phone call, voice chat. Front and Rear Dual Lenses: Support high-definition real-time video calls, the front view is still there, the rearview is clear about the surrounding environment, parents are more at ease
Face Recognition Technology
The watch 400.GPS+LBS+WIFI Positioning: Accurately locate the real-time position that is still there, so parents can be reassured.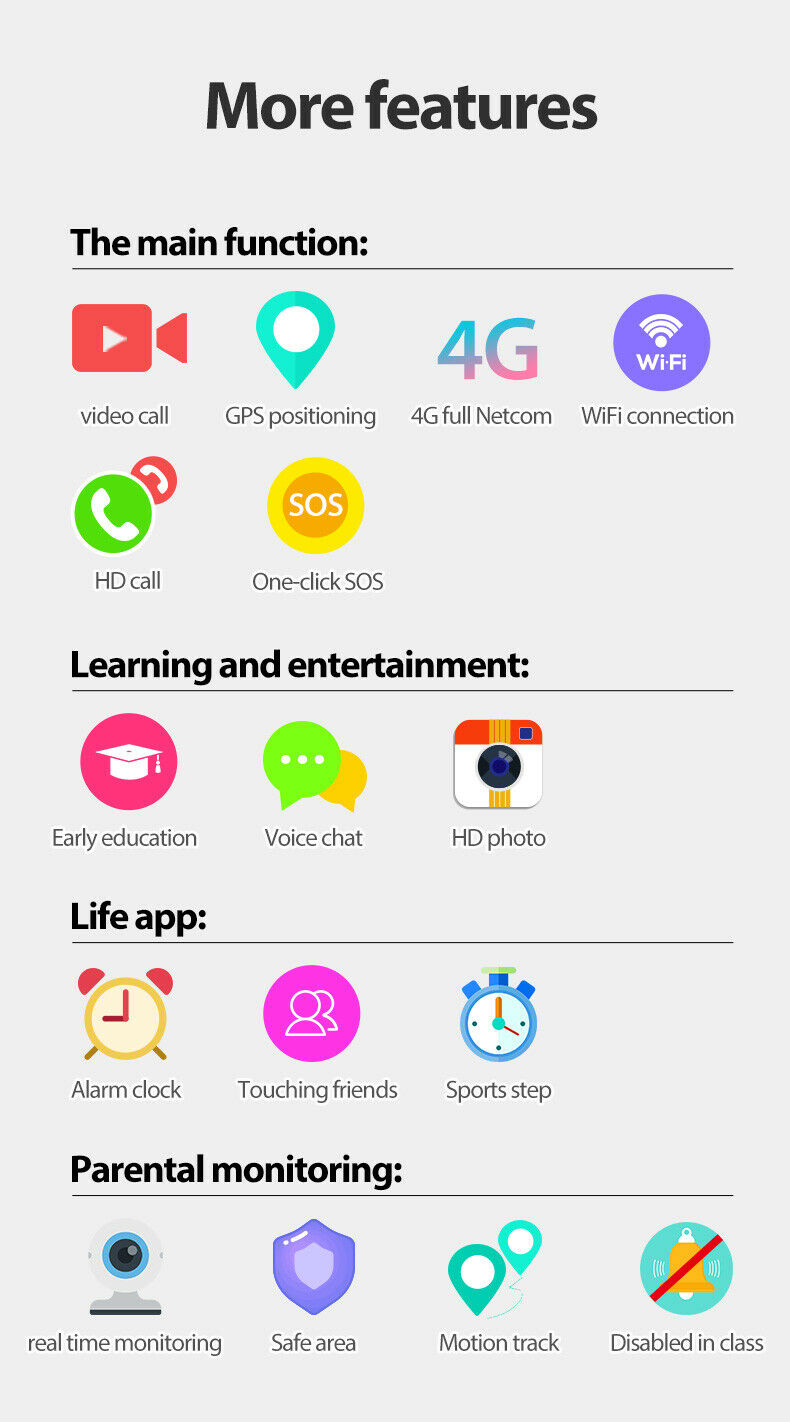 Quick Details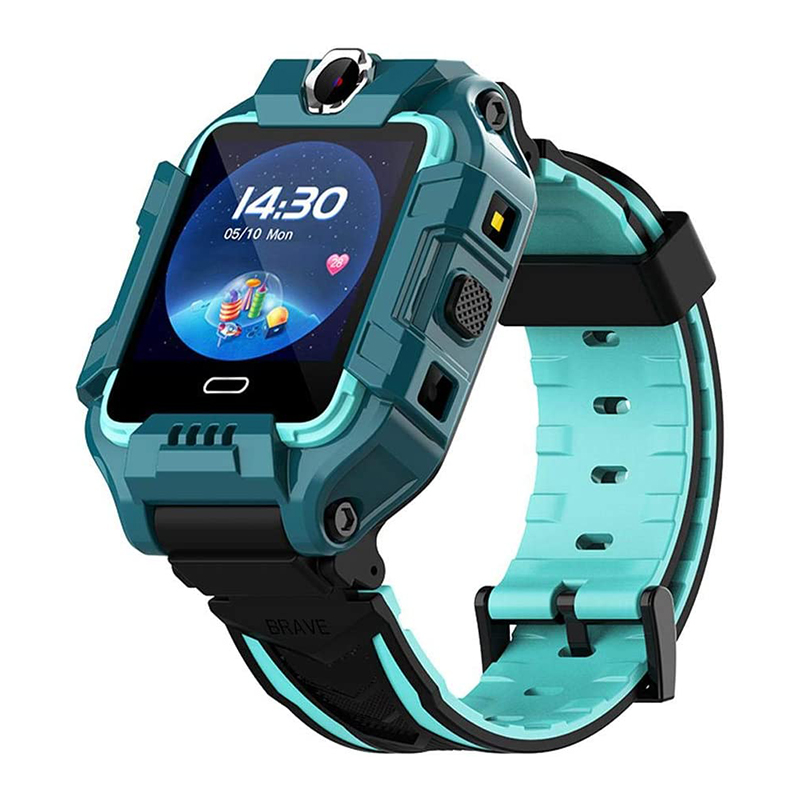 Screen Resolution:128×128

Operation System: ANDROID, IOS
Camera:< 3MP
Certification: CE, CE ROHS FCC
Water Resistance Depth: No waterproof
Screen Material: IPS
Case Material: Plastic
Material: Rubber
Feature: Heart Rate Monitor, Perpetual Calendar, Sleep Tracker, Fitness Tracker, Safety Warning, Stop Watch, Call Reminder
Gender: Unisex
Model Number: W43B
Product Included
Kids Smart Watch
Manual
Charging Cable
Packing Box