The Iphone Tripod That Automatically Follows Your Every Move
Great
Auto Tracking

Phone Holder for You or Your Friends!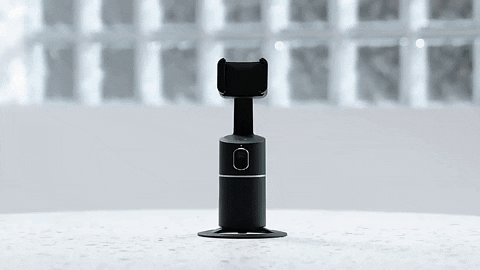 Is Your Tripod Not Giving You The Convenience You're Looking For? 
We get Iphone tripods to make it easier for us record videos and capture photos. But if you're constantly finding yourself having to pause, and manually maneuver your tripod (which, by the way, can take a lot of effort and time), it's time to make the switch to MovemaClick! Created with the latest motion sensor technology, the MovemaClick can conveniently follow you around while you shoot so you won't miss important shots and angles!
Automatically Tracks Faces and Body of the One Recording.
The face and body sensor of the MovemaClick allows the tripod to get prompts when it needs to use to 360° horizontal rotation to follow you to record videos, live streaming, or video calling. This smartphone holder is so great for recording Youtube videos, shooting vlogs, starting a live stream, and giving talks on Zoom!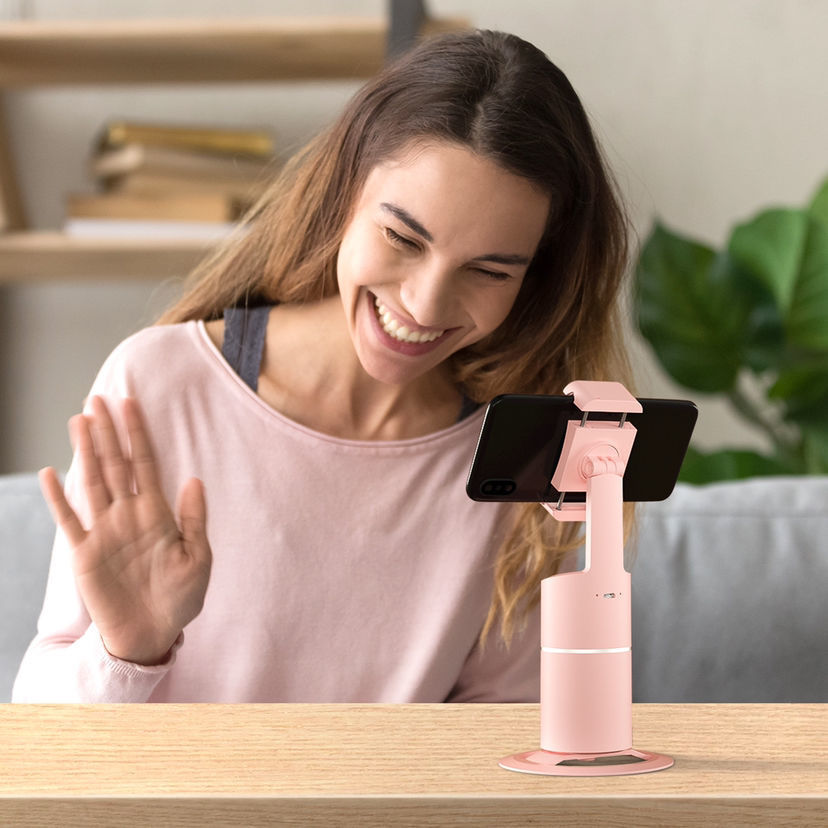 Allows Hands-free Operation – The Ultimate Convenience!
Just long-press the power button for 3 seconds to turn on this intelligent phone holder, and it will automatically perform rotation detection in 3 seconds! Once it detects your face, the lens will rotate 360° horizontally to track your movement while you are recording. The tripod can also double as a phone holder – you can also put your phone on the stand to enjoy watching the videos instead of holding the phone with your hands.
Built-in 2200mAh Rechargeable Battery
The MovemaClick comes with a built-in 2200mAh rechargeable battery. The red indicator next to the charging port turns on when charging, after the charging is completed, the red indicator goes out. After charging, the phone holder can last for 6-8 hours.
Compatible With All Types of Tripods!
The bottom base of this smart tracking smartphone holder can be disassembled. When you remove the base, you can also install this auto tracking smartphone holder on any tripod that is compatible with the standard 1 / 4-inch interface. Easy to carry and practical.
No Need for App/Bluetooth
The built-in smart tracking system will auto track your face/body when it is in the tracking mode. Don't need to install any App or use the Bluetooth. Great Auto Tracking Phone Holder for you or your friends.
Comes with a Phone Holder You Can Adjust and Rotate
The MovemaClick comes with a 360°rotation angle and adjustable clip. The clamp could rotate in a horizontal or vertical camera mode, delivering a seamless live view. It could also be moved up and down for a better shooting angle (315°). The included phone holder expands 2-4″ wide to securely fit most iOS/Android phones.
360° Rotatable Phone Holder
With 360°rotation, the auto-tracking phone holder allows you to switch from portrait or landscape orientation when taking a picture. Wherever you go, it follows.
Product Features
8 hrs. Battery life
Can be adjusted Vertically or Horizontally
Charging Port Type C
Very Smooth tracking of movements, never be out of frame
Most phones can be used with or without a case.
Hands-free Device
No Bluetooth needed
Not battery operated
Packcage Include