The Bidet with a Detachable Head You Can Connect to Water Bottles as a Water Source — Great for Outdoor and Emergency Use!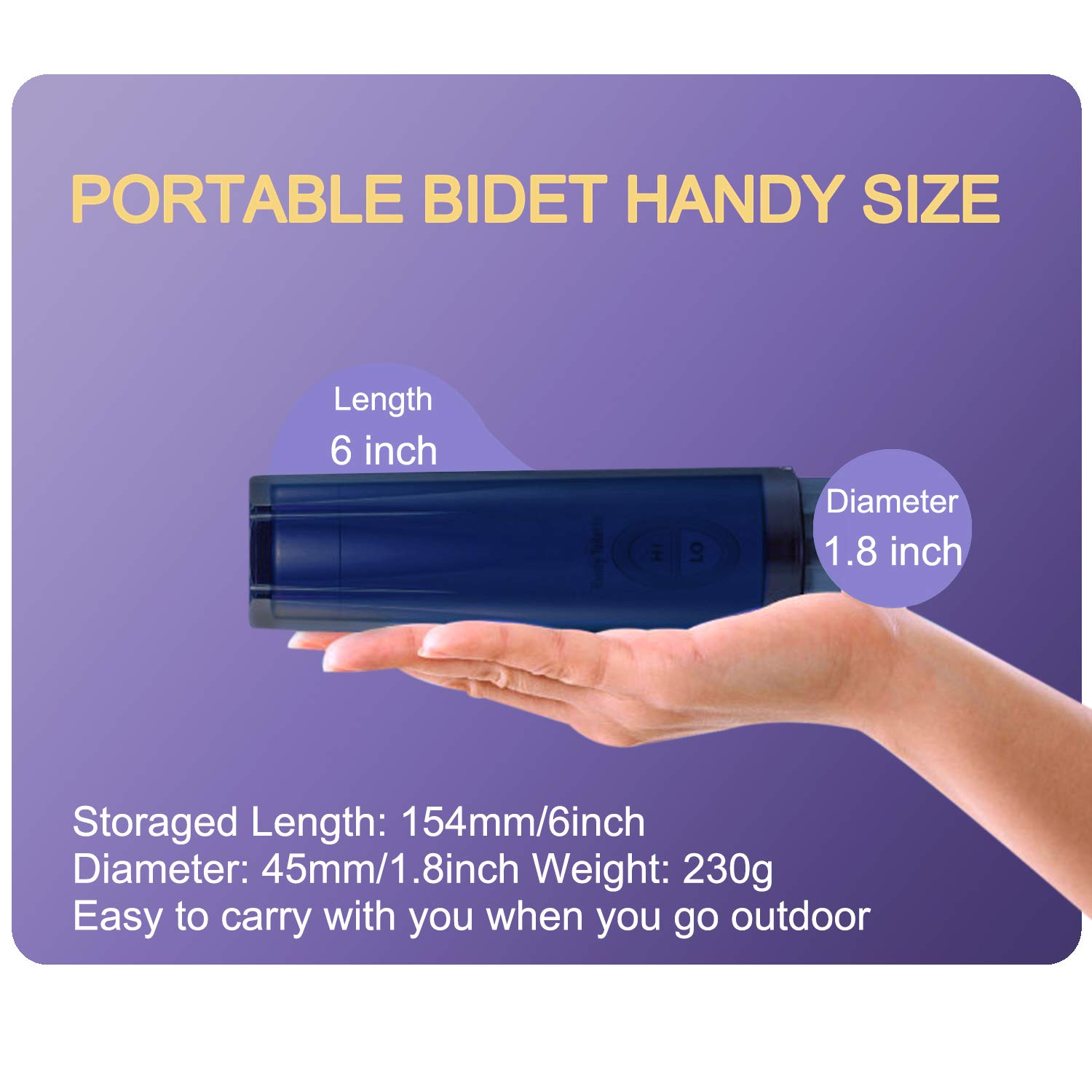 Lightweight and Portable Bidet with Powerful Water Pressure, and Convenient Design for All Around Use
How would it feel if you have access to a hygienic tool that can clean effectively while you're on the road?
If you're saying no no to paper towels for hygienic use while on a trip, or if you prefer to wash with water to ensure total cleanliness, you will love the MixieSwish.
The MixieSwish is an innovative portable bidet thanks to its detachable bidet head which you can also easily attach to small and big water bottles to make them as power sources.
Despite its lightweight, portable design, the MixieSwish comes with a strong water output that allows you to make and feel total cleanliness.
This wireless, travel-friendly bidet is also multifunctional — you can use it for bathroom breaks, cleaning up babies, washing dishes on the road, or for general cleaning needs while you're traveling.
Features:
[Dual Spray Function] The MixieSwish bidet handy toilette features dual spray functions with high spray for 3-5m height water jet and low spray for 1-2m working water jet that is strong enough for flushing.
[Water Filling Mode] With two combining style for water filling, the bottle adapter can be used to connect to larger volume container for cleaning and is convenient to use outdoors.
[Waterproof and Low Motor Noise] The bidet is composed of high-quality ABS plastic material that contributes to the waterproof qualities of the bidet and offers quiet flushing.
[Electric Bidet Toilet with USB Cable] The bidet offers a rechargeable battery with a USB charger and a duration of around 100 cycles after charge. Charge for 2 hours and get a standby time of maximum 30 days.
[Ideal for Personal Use] Owing to its small size, the bidet is easy to carry everywhere and can be used either at home or while you're traveling outdoor. It provides a great partner for baby, feminine, pregnant woman and parents.
Specification:
Water capacity: 165ml Main body
weight: 200g
Water-proof: 1m
Length: 15cm for pocket, 36cm for body cleaning
Cycle time: 60 sec (low spray), 30 sec (high spray)
Chargeable lithium battery: 3.7V / 500mA
Power consumption: Maximun 4W
Battery duration: Around 100 cycles
Standby time: Maximum 30 days
Battery charging time: Around 2 hours .
Recharging the Bidet Battery: Charge the battery inside with the supplied USB cable before using. When battery is low,the spray will decrease and eventually stop. Charge the bidet with the USB charging cable to avoid battery damage.
Gently open the silicon cover at the side of the bidet. Make sure to open it from top of narrow end
Plug one end of USB cable into bidet body.
Connect the other end USB cable to a power adapter or computer. A red indicator light in the bidet shows normal charging.
When the battery is full the indicator light shuts off. Unplug the cable, and close the silicon cover securely to ensure a waterproof seal. Please connect the USB properly, like your cell phone USB. Maximum power output should be 5.5V.
Packcage Include