Are you someone who doesn't want to spend a lot on auto repairs, or are you the kind of person who wants to know all the information regarding your car's defect before heading to the mechanic so that you don't get taken advantage of? Whichever you're personality, an OBD2 like MechTouch will be a great help to you!
MechTouch is an advanced handheld tool that supports a wide range of vehicles and allows you to scan for generic and manufacturer-specific codes and detailed definitions. It can also let you peer into the deeper recesses of a vehicle's engine, transmission, and other vital systems that help ordinary people with minimal mechanical knowledge know what problems their cars have. At the same time, it features a multi-language user interface that supports up to 13 different languages, making it versatile and user-friendly. MechTouch is an ideal device for someone who wants to learn more about cars and save a lot of money on car repairs.
Description:
MechTouch OBD2 scanner is a device that fully complies with ISO 15031 and is compliant with SAE J1979. At the same time, it supports a large number of vehicles made by 70 manufacturers making scanning more convenient to all users. 
Functions: Read trouble codes, check engine light(MIL), clear trouble codes, display current sensor data, calculate fuel oil consumption, scan

Protocols Supported: J1850 VPW, J1850 PWM,ISO9141,KWP FAST INIT,KWP 5BAUD INIT,CAN 11BIT 500K,CAN 29BIT 500K ,CAN 11BIT 250K,CAN 29BIT 250K,CAN_USER1 11B 125K,CAN_USER1 29B 125K,CAN_USER2 11B 50K,CAN_USER2 29B 50K ,Full CAN BUS support for new cars,11 Bit and 29Bit CAN,Capable of communicating with multi-ECU System

Working Voltage: 12V
     
Feature:
A multi-language user interface supports up to 13 languages– Spanish, Chinese, Portuguese, Italian, and many more. So it is so convenient to use even for non-English users. 
The application layer fully complies with ISO 15031 and is compliant with SAE J1979– Passed all the quality assurance international standards that ensure the quality, safety, and efficiency of and systems of the product. 
MechaTech is a fully functional Mode$01~Mode$09 operation- This makes the diagnosis of car problems more straightforward and faster. 
Supports a large number of vehicles made by 70 manufacturers- With its vast supported manufacturers, you'll be assured that your car will be scanned and diagnosed in no time. 
DTC includes generic (P0, P2, P3, B0, U0 and C0) & manufacturer specific (P1, P3, B1,B2 ,U1 and C1,C2,) codes
Detailed DTC library: DTCs are explained in easy-to-understand words rather than obscure jargon. Online help information is available for 80% of all the DTCs, which shows the probable cause of the code.
Diagnostic Menu: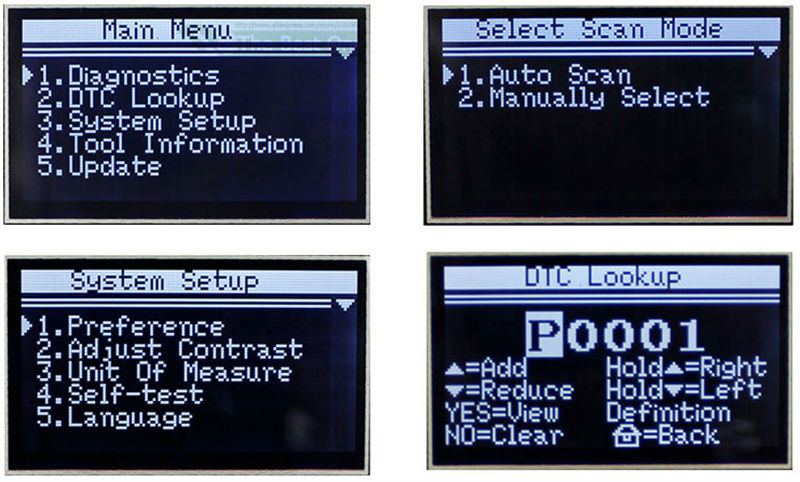 Language Display:
Car List Display:
Protocol List Display: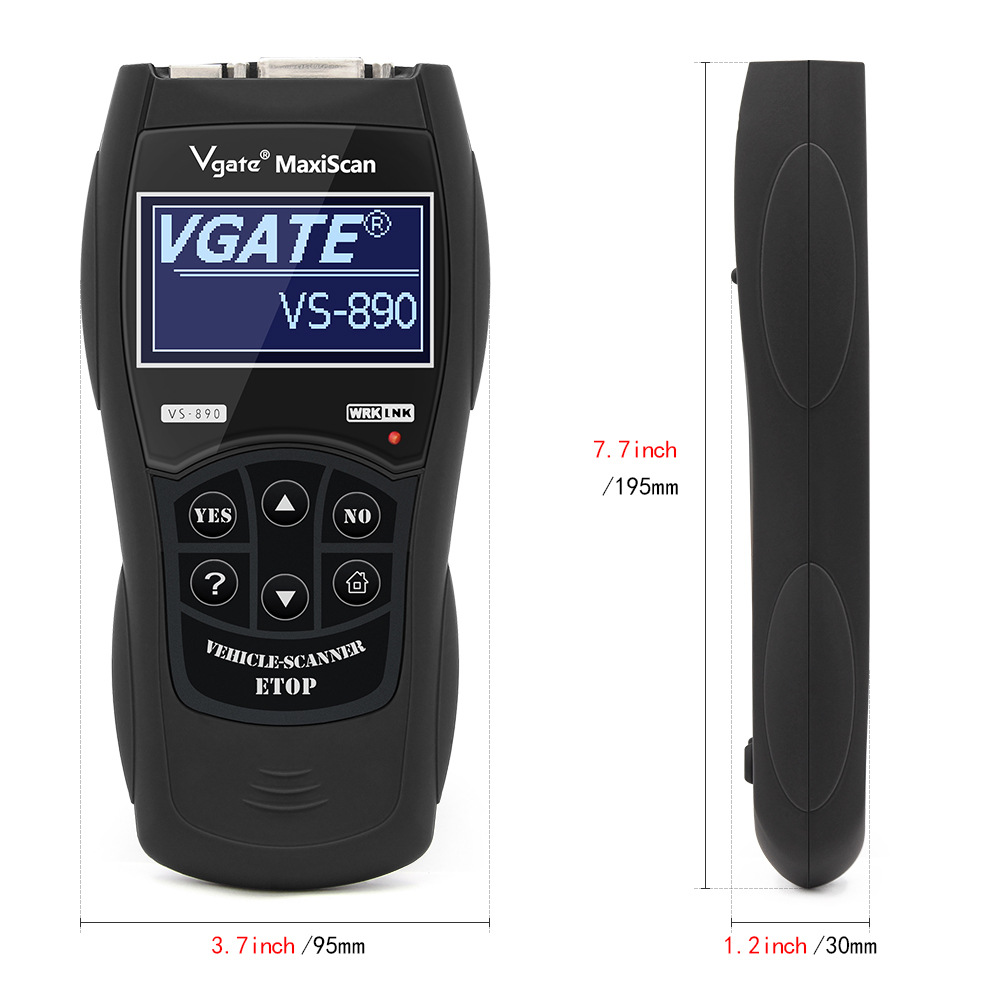 Technical parameters
Main Unit:190mm×93mm×30mm
LCD:128×64 Black Mask LCD
Visible view:67mm×40mm
Cable:J1962 120cm
 Package list:
 Auto Diagnostic Scanner
OBD2 Cable
USB Cable
English User Manual
Nylon Bag