Skip the Paper and Pen Labelling — The LabeLox Bluetooth Thermal Printer with Fast-Printing, Versatile Design Will Prevent You From Mixing Up Your Stuff Again!
The Label Maker that Has Inkless Printing, Adjustable Label Sizes, and Seamless Bluetooth Connection that Allows You to Make and Print Labels from Your Phone to Your Label Making Device! 
Labeling your most important items are now made easier with a label maker that prints your labels in just one click from your phone.
The LabeLox bluetooth label maker comes with improved Bluetooth connectivity that can connect with Android and Apple devices within 33 feet. Once connected with your phone, the device can print any image you send.
Label sizes are adjustable from 20mm-50mm, so you can find the right sizes for your books, notes, cannisters, packets, and many more.
With thermal printing, you won't require expensive ink just to print the labels.
The LabeLox has 300+ templates to choose from for your labels!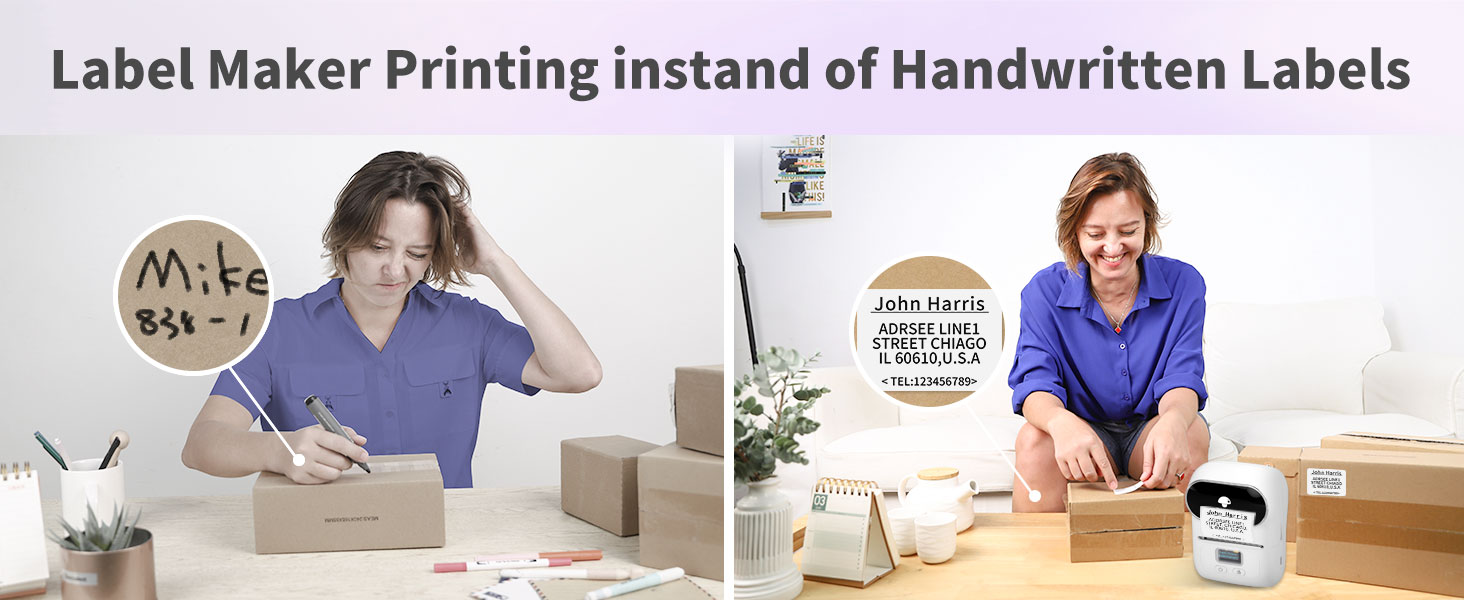 LabeLox Label Maker Features
Bluetooth-compatible label maker that connects with Apple and Android devices within 33-feet. Even if you're making labels on the go, the LabeLox has got you covered. The seamless Bluetooth 4.2 connection allows you to send images to the LabeLox within 33 feet.

Find 300+ templates you can use for your labels.

You can find templates available in the device so you can have label ideas for different items. 

Comes with Optical Character Recognition that reads images in a fast and accurate way. You won't have misspelled of funky looking labels because the LabeLox will print your image, texts, and handwritten labels accurately.
Uses thermal printing that allows you to save on ink! Worried that you might be consuming too many inks? The LabeLox will help you with that. This label maker uses thermal printing that produces labels without using any ink.
Adjustable label sizes for more versatility. The label sizes can be adjusted between 20mm-50mm.
Easy to center, label maker produces images as is. No funky prints or lopsided labels.
Rechargeable label printer. The package includes a USB charger for easy charging.
Multipurpose label maker for home, school, office. An all-around label printer you can use for multiple purposes. Great for books, notebooks, packets, shelves, packages.
LabeLox is Great For: 
✅ Labelling notebooks and books.
✅ Kitchen and home use.
✅ Office organization.
✅ Business.
Specification:
Color: White
Net weight: 255g
Packing: 318g
Size: 114*87*63mm
Packing size: 117*90*76mm
Power: 1200mAh
Paper capacity: 20-50mm
Interface: USB interface
Package Include
1x Phomemo M110 Label Maker
1x 40*30mm/230 Thermal Printing Paper
1x USB Cable
1x Instruction Manual