Smartwatches are what's a trend today. It became one of the sought-after devices in this generation from monitoring your steps, and calories burned, heart rate, and many more. Many people in their twenties to forties are owners of these smartwatches, but how about your kids? Do they also have one? Of course, they do have! We introduce KidSafe, a smartwatch that lets them enjoy while keeping them safe!
KidSafe is what its name says, a device that keeps your children safe. With this, parents can call, watch, and track their kids in real-time. It also notifies parents if the child leaves the set area in the device, and your kids can also alert you by the SOS button feature. With these features and more, you will not regret buying one today!
Keep track of your kids and keep them safe with this touchscreen, waterproof, Kids GPS Smart Watch!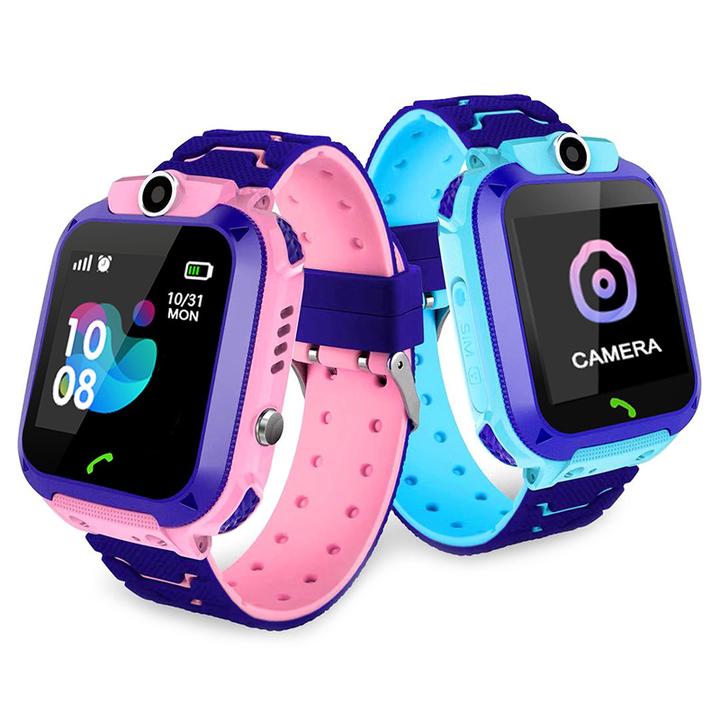 Features And Benefits
Two-way clear, stable calls:

KidSafe lets you store up to 10 phone numbers in your kid's phonebook for them to access quickly and dial independently. It comes with a unique antenna design and multiple calibrations to ensure a stable call.

Dual parental control:

 Parents will only download a corresponding app for KidSafe to access all the features, watch, and track your child's position on your phones. 

Precise GPS remote monitoring:

 Real-time GPS and LBS positioning so you can easily track your child's whereabouts.
Electronic safety fence:

 Set your child's activity range on your phone's app for you to be notified when the child leaves the set area. 

SOS button:

Your child can also easily alarm you in case of danger with the SOS emergency alarm feature.
Easy group chats:

 Enjoy group chats with multiple mobile phones to make communication more convenient for everyone. 

Camera and photo album:

 Kids can take their pictures, save them to the photo album, and send them to family and friends.

Games, flashlights, alarms:

 The smartwatch also features fun and educational games, a flashlight, and an alarm clock.

Ultra-thin band, comfortable fit:

 The soft, thin silicone band is rich in texture, making it comfortable for the child to wear the watch. The unique, multi-hole design ensures a perfect fit for any size wrist.

 Lifetime waterproof design:

 The waterproof technology ensures you don't have to worry when your kids wash their hands, play in the rain, or forget to take the watch off in the shower.
Beautiful gift box packaging: The smartwatch comes professionally packaged in a beautiful, colorful box that makes for a perfect gift for any occasion.
Long battery life:

 Comes with a high-polymerized custom battery that lets the smartwatch charge faster and lasts longer. It also eliminates the trouble of charging every day. When the battery runs out of power, a low-power alarm alerts you when it's time to recharge.

Safe for children:

 With low radiation and an eye protection color screen, the smartwatch has been specially designed to be safe for kids.

SIM card NOT included:

 You'll need to purchase a micro SIM card that works with a smartwatch.
Product Specifications
Band Material: Silica Gel
Size: 2 * 1.5 * .55 inches
Weight: 1.5 oz
Screen Display: 1.44 Inch Touch Screen
Screen Resolution: 128 * 128 pixels
SIM Card: Micro SIM Card
GPS: GPS/LBS Positioning
Network: 2G
Battery: 400mAh
Chip: MTK 6261D, 260MHz
Charging time: 2 hours
Standby time: 70 hours
Running memory: 32 MB
Fuselage memory: 32 MB
Appropriate age: 3-12 years
Waterproof: Lifetime waterproof
Package Contents
1 * Kids Smart Watch
1 * Charging Cord
1 * Gift Box
1 *  Instructions