Bring the Magic of The Galaxy To Your Room with GalaxZoom

The galaxy projector that will change the vibe and aesthetics of the space you're staying in. 
Turn off the lights, and turn on the GalaxZoom galaxy projector night lamp. This innovative stars night light brightens up the room with its ethereal images of stars, nebulas, and galaxies – you will literally feel like you're transported into the outer space. 
The high definition night lamp with galaxy projector is a best-seller as it totally transforms any room into a majestic, cosmic place. 
Stressed and eager to escape the hustle and bustle for a few minutes? This portable galaxy and stars projector can be moved from one place to another – you can bring it to any room, carry it with you to the office, or bring it with you to a campsite, or a party location! 
If you're looking for a cost-effective way of sprucing up the looks and feel of any room, try the GalaxZoom! 
GalaxaZoom Features
 The galaxy projector with unique and realistic images!

 
From breathtaking galaxy shots and  the starry aurora sky, each image included in the GalaxZoom is downright impressive. The stars projector can instantly project the stellar field drifting to the constantly changing 360 dynamic projection rotation. You will feel like you're traveling in space.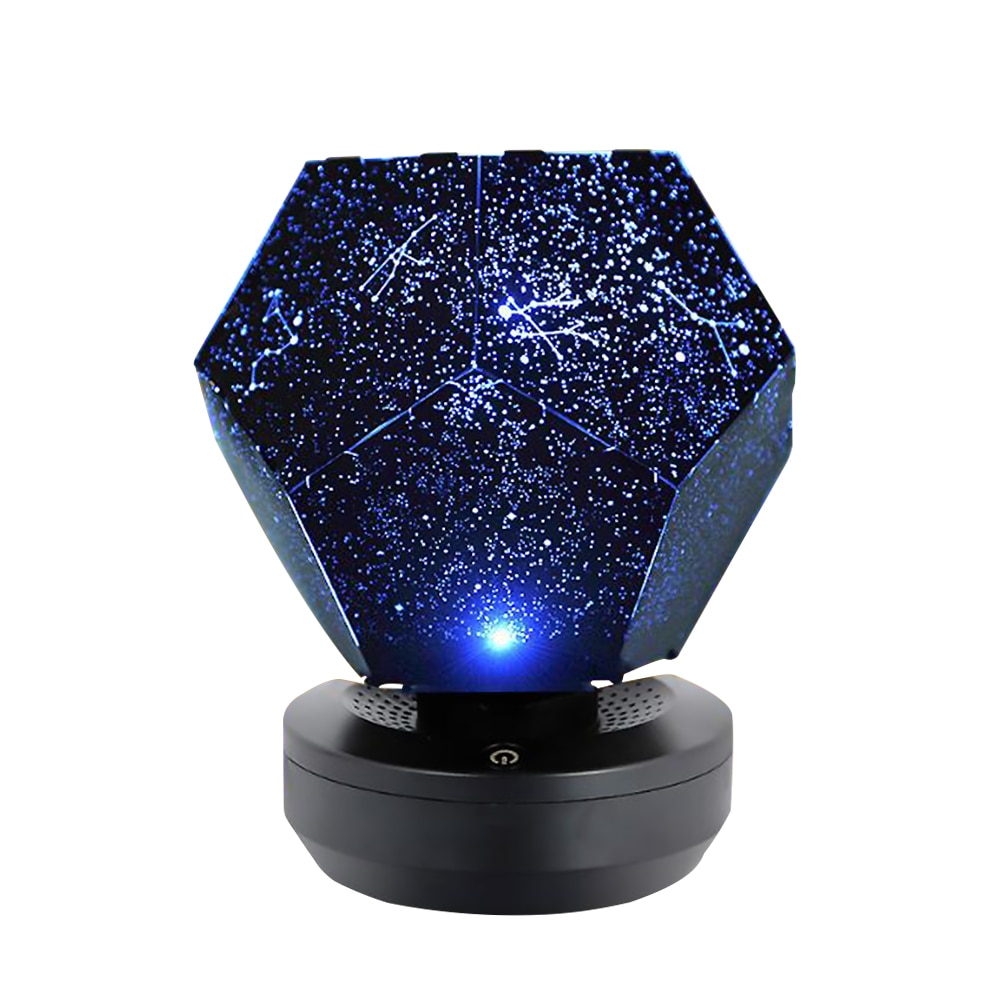 Portable stars projector with 3 nebula images to choose from.
You will find 3 colors in the blue nebula. You will find dazzling options that can bring light and aesthetics to your room. You can find both warm and cool colors!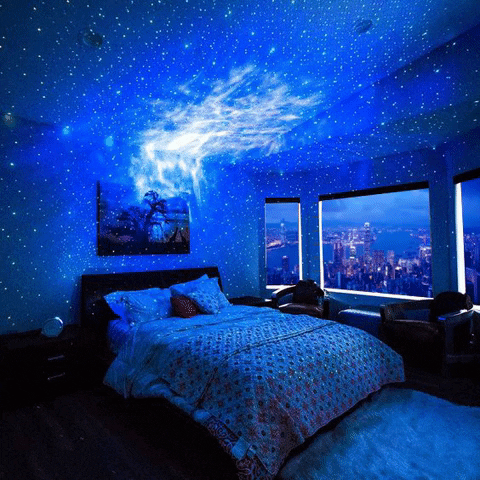 Includes Bluetooth connectivity so you can enjoy the light with music.
You can easily connect the galaxy night light with speakers to laptops, phones, and other Bluetooth compatible devices. You can play your favorite tunes as you enjoy the beautiful galactic images.
  Set the mood – choose from 7 different lighting options!
The stars and galaxies night lamp includes 7 combinations of lighting that will help you set the mood the way you want it. There are romantic colors for dinner dates and intimate events, fun colors for parties, and gentle colors for relaxation. This is the best galaxy projector for lighting up any room!
 Sleep comfortably without worrying about your lamp – all thanks to the GalaxZoom's automatic timer.
You will no longer scramble in the middle of the night trying to turn off the lamp. The galaxy projector comes with an automatic timer that allows you to set the lamp duration from 15 to 60 minutes. 
 Great for photography and taking videos.
If you want to add aesthetics to your room if you're taking photos and videos, you can definitely count on the GalaxZoom to do that for you! 
 Perfect for all types of rooms.
You can bring the GalaxZoom to the office, to your bedroom, nursery, library, and even outdoors! 
Specifications:
Material: ABS+PET
Size: 18*18*22CM/7*7*8.6in
Package Includes:
1 *galaxy light projector.
1 * USB cable.
1 *Remote