Cozy Foot Warmers for Better Foot Care
Sometimes, bundling up your feet in layers and layers of blanket may not always do the trick. Most of the time, majority of the foot problems can be resolved with a little help from actual heat. The benefits of foot warmers include eliminating nerve pain, improving blood circulation, and helping muscles relax!
Foot care should also be on top of our lists, and one of the best tools for foot care is the FuzzeStepss! The FuzzeSteps are top-rated foot warmers that make your feet feel like they're actually hugged by the warmest, coziest blanket!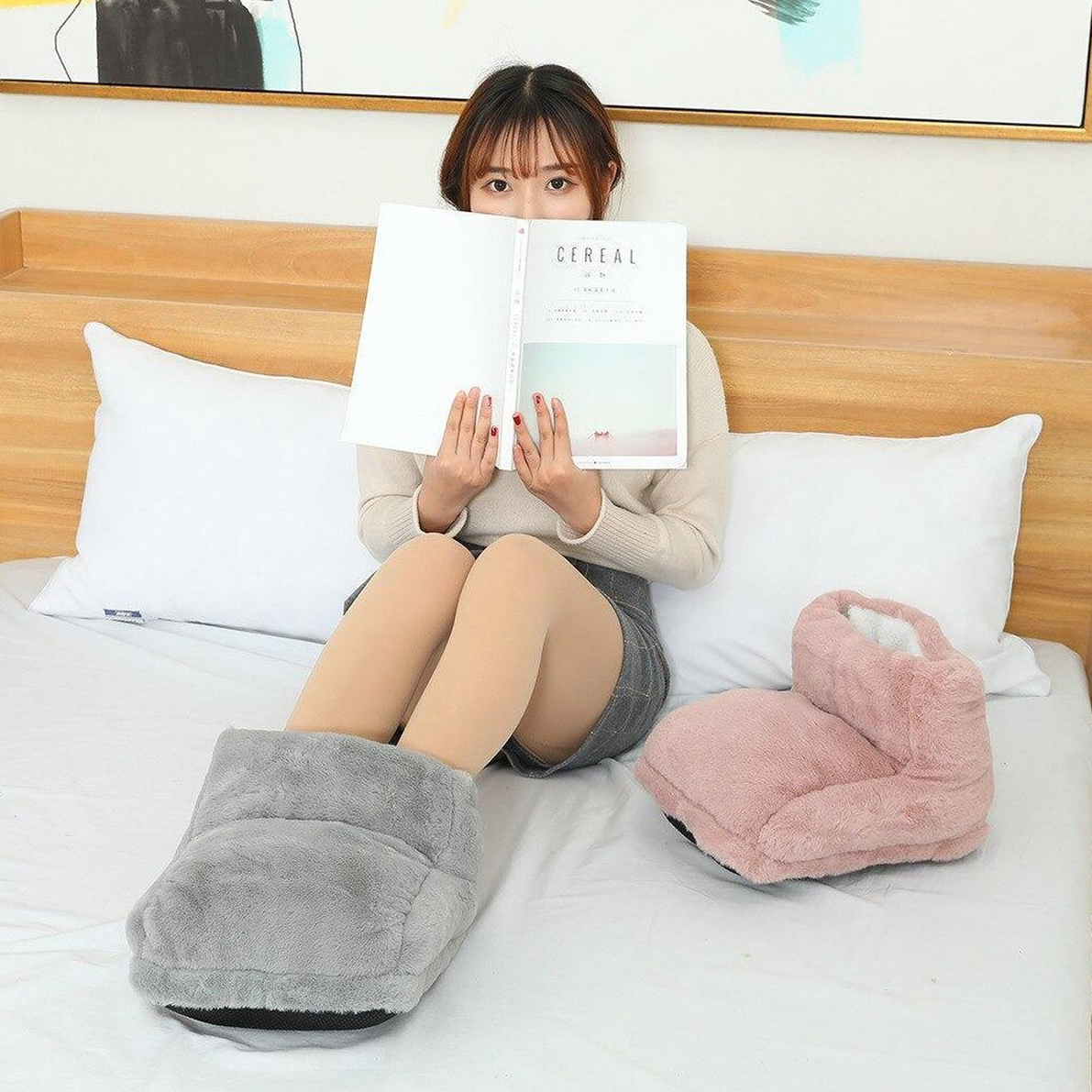 Why FuzzeSteps? 
The big question right now is this: why should you be choosing FuzzeSteps?
The answer is simple – we design foot warmers that are guaranteed to envelope your feet in a fuzzy, warm embrace. Our foot warmers help pain and discomfort to totally go away!
 Features:
Foot warmers made for the cold weather. When the temperature drops, you can count on the FuzzeStep to turn up the heat for your feet. These specially designed foot warmers come with a user-friendly temperature and timer control to help you achieve the heat you've always wanted for your feet.
These foot warmers are 100% safe. The electric heater of the FuzzeStep comes with a protective coating that prevents heat from becoming uncomfortable and downright painful. You won't have to worry about getting burned, or electrocuted. The fuzzy feet heaters also include an explosion-proof feature.
The benefits of foot warmers don't just stop at warmth. The FuzzeStep not only warms up the feet, but also prompts better blood circulation, alleviate pain coming off sprained and numb muscles, and help your feet move better.
Ultra thick foot warmers to help you feel 100% comfortable during the colder days. The FuzzeStep is 15-cm thick – just enough thickness to keep the cold away from your feet.
This product delivers the best temperature control range! The heater features 40-60 ° C temperature range.

User-Friendly Foot Warmers – 100% Easy to Clean and Maintain!
The heat pads of this warmer are removable so you can easily remove it when you need to wash your feet warmer. The body of the warmer is from cloth material so you can wash it in the washing machine and dry it in the drier. The FuzzeStep is 100% flexible – you can wash the foot warmers in the dryer but it won't lose its form. The heating power of the FuzzeStep is long-lasting – even if the power is off, the heat will still continue to permeate the material.
Soft Cover
This warmer is super soft, it imitates a rabbits fur. This fluffiness is not only cute but it is also functional. The main purpose of this fluffy texture is for better insulation. The thicker it is, the more it preserves the warmth inside the warmer. More so, this softcover is super cozy and comfortable on your feet!
Specification:
Product size: 17 * 15.5 * 7cm / 6.69 * 6.1 * 2.75 "
Size of electric heater: 21 * 21cm / 8.26 * 8.26 "
Material: snowflake + circles
Interface Type: USB
Color: gray, pink
Package Includes: