Get The CHOA H2 1080p Digital Camcorder, And Make Your Debut In The Exciting World of Video Content Creation.
This is the age of video: and we've got just the right tool to help you make your debut in this exciting world. Meet the CHOA H2 1080p Digital Camcorder, letting you shoot 1080p HD videos with 16X zoom, giving you better video resolution than your smartphone. We've also added an LED fill light to help you capture great videos even at low-light conditions, along with a suite of enhanced selfie options so you've got all the tools you need to make it as a vlogger, or video content creator.
To help you start, we won't just provide you great video. Remember, audio is another piece of the pie you have to master, which is why we've provided a built-in microphone to help elevate your sound recordings to the next level.  Indeed, with the CHOA H2 1080p Digital Camcorder, you've got the best beginner camcorder you'll ever need: gift it to yourself, your friends, or the budding little content creators in your family, too.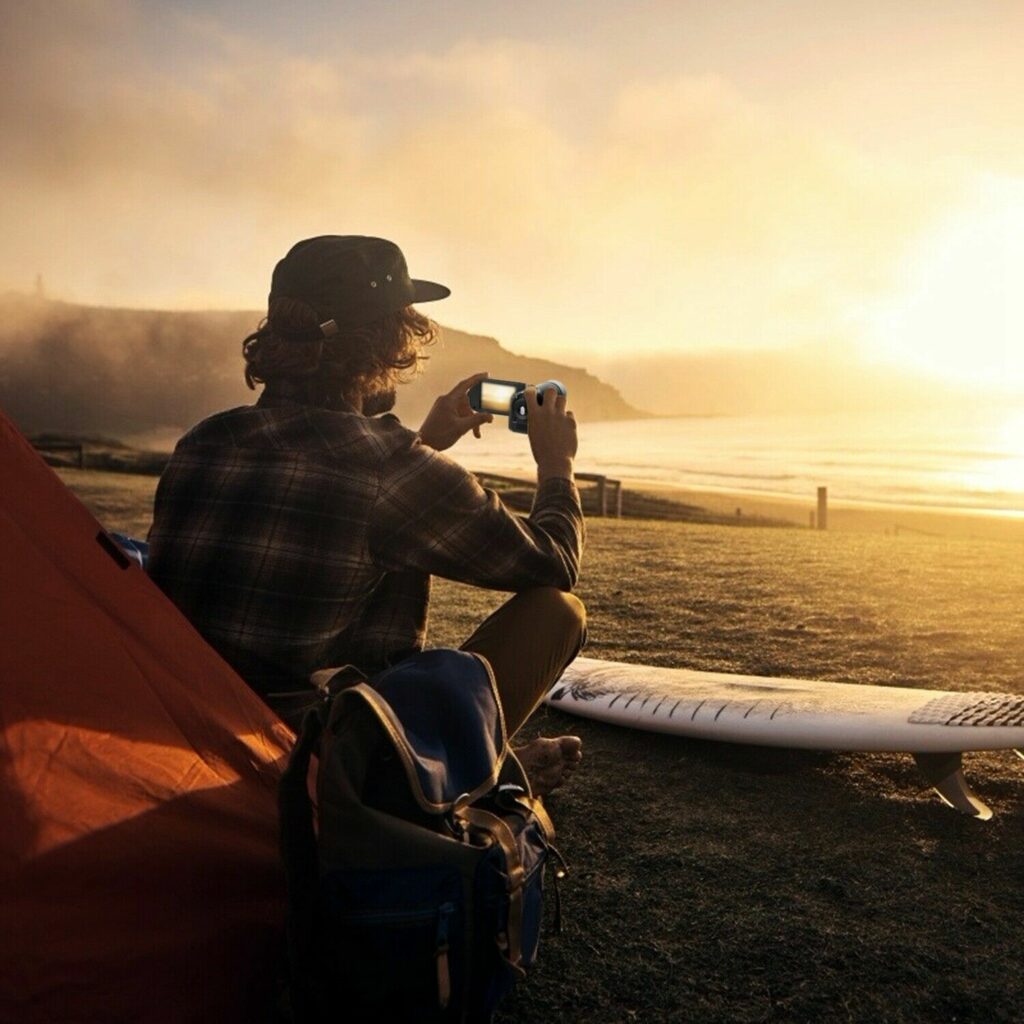 Features:
1080P HD Resolution & 16X Zoom:  Our video camera supports up to 1080P HD video resolution, 16MP (4032×4032)  image resolution, and 16X zoom. Have it take more vivid photos and videos, that'll surely get you on your way to capturing great memories – and maybe even rack up your subscriber count in the process. Its 2.7in display ensures that you can see your videos clearly while you shoot too.
Multi-function Digital Camera:

Supports video recording, selfie-shooting and voice recording. It also has several time intervals so you can capture the perfect selfie.

Supports 32GB Memory Card:

The camcorder supports SD/HCSD card up to 32GB (not included). Just remember to format the memory card before using the camcorder for the first time.

Foldable And Mountable:

Foldable and lightweight, this camcorder is easy to store and carry around. It also comes with 270º rotation to help you review your videos from different angles. The camcorder can also be mounted on tripods. 

Easily Rechargeable: USB rechargeable, so you can link it up with your power bank or laptop before shooting. Remember to fully charge the camcorder before recording.
With A Convenient Fill Light For Low Light Shooting:

Comes with a fill light for beautiful low-light shooting. Just turn it on by double-clicking the center button. Note: Not recommended for use in completely dark environments.
Note:
*Not recommended to use when in dark environments
*Great for beginner video creators
* Memory card not included.
* USB compatible and rechargeable
Specifications:
Product Type: Digital Video Camera

Color Available: Black, Red

Sensor Type: CMOS Sensor

Pixel: 16 Million Pixels

Screen: 2.7in LCD Screen

Expandable Storage: Memory Card (Up To 32G SD Card, Card Not Included)

Battery: 1Pc 450mAh Lithium ion Battery

Voice Recording Format: WAV

Focus Range: Standard Mode, 1.2m To Infinity

Zoom: 16X Digital Zoom

Automatic sensitivity: ISO100 ISO200, ISO400

Camera Lens: Fixed lens, F/3.2, f=7.6mm

Exposure compensation: – 2.0 + / 2.0

Take time off: 2 seconds/5 seconds/10 seconds

White Balance: sun/cloudy/light bulb/fluorescent lamp

Power lithium ion battery: NP – 5 c,3.7V 450mAh

Item Size: 11.2×5.3x5cm/4.41×2.09×1.97in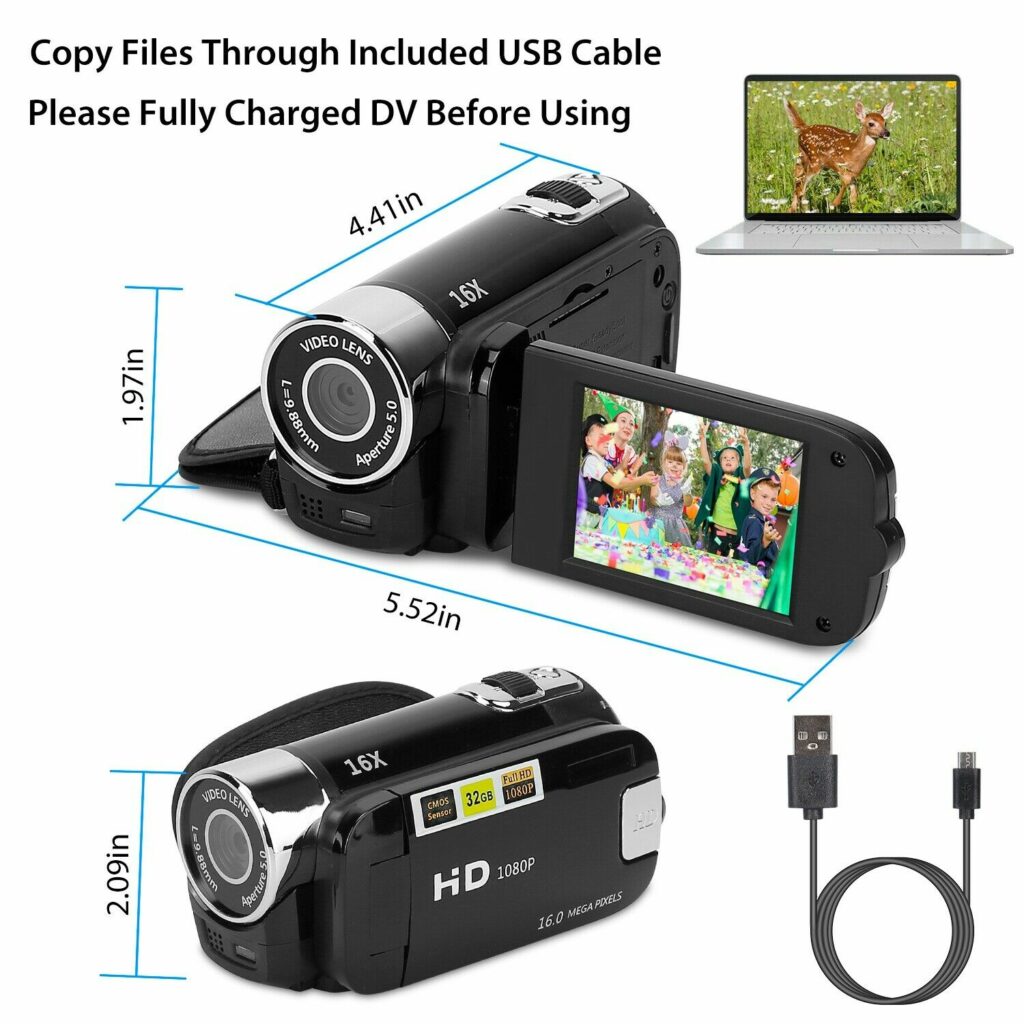 Package Contains:
1 x Digital Video Camera
1 x USB Cable
1 x Adapter
1 x NP – 5 c 3.7V 450mAh
1x User Manual