iPhone cases are made to keep your phone safe from any dents, scratches, and damages if it accidentally falls on the floor. It is also used to protect the phone from any dust and dirt. How about if your iPhone cases can be used as a cardholder, a small wallet, and a phone stand? Aren't these excellent features convincing enough to invest in an all-around, multipurpose iPhone case?
Aside from being a phone case, Caselet also works like a mini wallet where you can put up to 3 cards, bills, and identification cards. It also has a car mount magnet that will allow you to use it even when driving. Caselet is an excellent product for those tired of bringing their large wallets or bags if they're only doing some simple errands. Make your husband, wife, other family members, and friends by giving them this amazing product.
Keep your phone safe from accidents with our new Caselet iPhone wallet case that covers and protect all corners and screen while giving you the complete access to all its ports.
Features
Impress them with your chic case: influence your family and friends in getting this timeless case wallet which is made from rugged, soft, eco-friendly PU leather that will not stain or fade.
Functional Card Holders: it comes with 3 card slots for ID, cash, and credit cards without the need to take your purse with you.
Finest PU Leather: Caselet uses high-quality and durable material that is great for long use. It is made with soft PU material that is comfortable to touch.
Convenient Stand Feature: The stand is adjustable and great for reading, watching movies, browsing the web, and online chatting with friends.
All-Round Protection: Comes with buffer corners and a full-scale covering design that is a great anti-fall protective system.
Precise cutouts: Precise cutouts for speakers, charging ports, audio ports, and buttons for your convenience.
Category: Caselet iPhone Leather Flip Wallet Back Cover
Style: High-End, Luxury, Fashion
Shipping: Free
Delivery: 8-10 days
A High-Quality Luxury Product With Precise Cutouts -Precise cutouts for speakers, charging ports, audio ports, and buttons for your convenience.
Card Holder/ID Window
Shock Resistant
Car/Fridge Mount Magnet
 Anti-knock
Kickstand
 Dirt-Resistant
R
R
R
R
R
R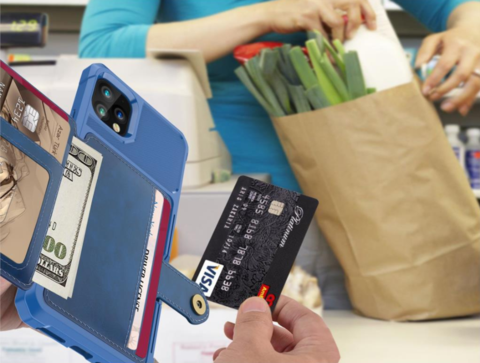 R