Pull up that anchor, turn on that engine, and enjoy the marine grade and weather-resistant sound of Boom Baxter!
No doubt having the best UTV speakers can really add to your overall boating or terrain experience. It can turn the simplest boating trip and outdoor recreation into a fun-filled event. Featuring a sleek finish, the Boom Baxter is equipped with integrated mounting clamps to enable an easy setup that can be discreetly mounted anywhere. The Boom Baxter is built and tested to withstand even the hardest aquatic conditions and harshest outdoor environment.
Features: 
Built-in Bluetooth Wireless Streaming Receiver with 30'+ ft range
Waterproof Construction
Rugged & Weather-Resistant Housing
Compact Mountable Design with Built-in LED Illuminating Lights
2-Way Full Range Audio Speaker System
Titanium Dome Tweeters
Long Excursion Subwoofers
Anti-Corrosion, UV-Resistant Coating with Integrated Universal Roll Bar Mounting Clamps
The Boom Baxter features a 4.0 Bluetooth connectivity for wireless streaming from smartphones, tablets, laptops, and more. It has an impressive bass response, making it an ideal subwoofer speaker for a wakeboard tower, muddy UTV tracks, and so on.
Designed to provide outstanding performance in terms of output power, bandwidth extension, and distortion.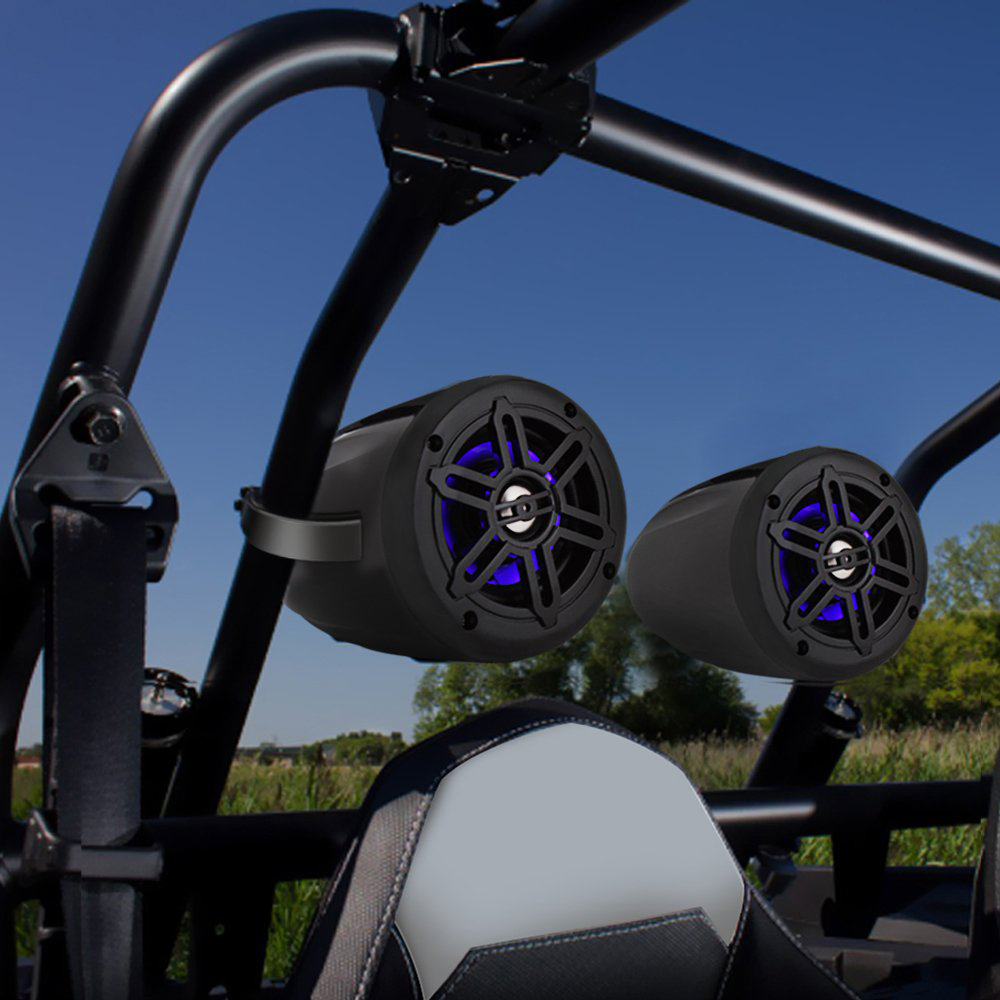 Equipped with integrated mounting clamps, making setup easy enough for anyone to install
Package Includes: